Are you using the Eventbrite integration for your Mightycause event, but the reports aren't matching up? There are a few different solutions that may help with this!
Turn off Team Registration
If somebody registers directly through a team instead of through your Event page, it will bypass the Eventbrite step. To turn this off, head to the team pages connected to your Event, and select 'Settings' from the left hand dashboard: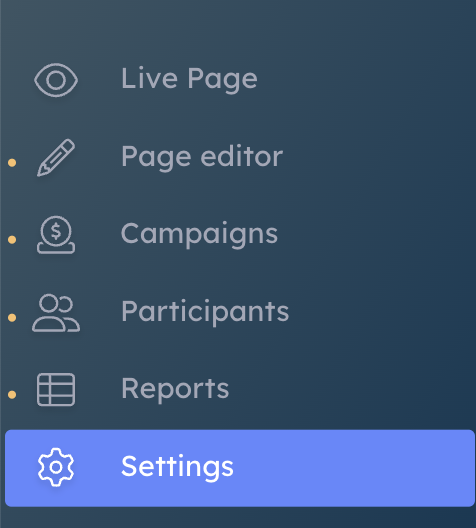 Once in your team settings, change your Membership Permissions to invite only:

Now that this is updated, the 'join this team' button will be removed from the public facing side of your team. You can now direct participants to only join from the Event Page. They will still be able to join a team page later if they would like to be a part of a team! If there is somebody who has already joined directly through a team, you can send them your Eventbrite page to join through as well.
Request your Eventbrite ticket holders create a fundraiser page
If you have somebody who is on your Eventbrite report, but does not have a Mightycause Fundraiser created yet, direct them to your Event page. Here they can choose the 'Already Registered?' link directly below the 'Register' button:

This will take them to a page where they can enter their Eventbrite order ID and then go through the fundraiser creation flow.
Confirm the correct Eventbrite ticket types are required to create a fundraiser
Head to your event registration dashboard:

Here, you can see what types of tickets are being sold on your Eventbrite page, and you can either check or uncheck the different ticket types that then push your Eventbrite ticket holders through the fundraiser creation flow. You can also choose to have all new ticket types created default to having a fundraiser creation a requirement.

In the example above, both ticket types are required to create a fundraiser, but if we added a new ticket type, such as 'Bystander,' it would not default to having a fundraiser as a requirement.
If you still have questions regarding your Eventbrite integration, please reach out to us at support@mightycause.com!