The Volunteers tool on Mightycause will help you recruit new volunteers, manage current ones, and expand your reach quickly and easily.
Adding Volunteering Opportunities to Your Organization Page
Once you have logged into your administrative account, go to the dashboard on your organization page and select "Fundraising" > "Volunteers"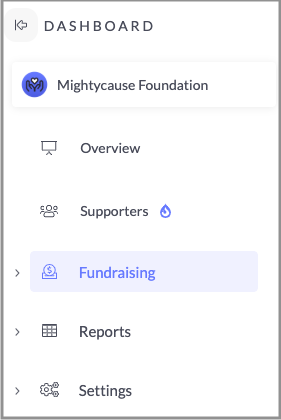 .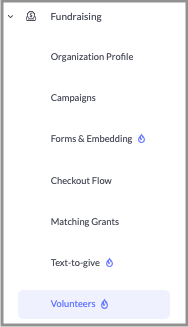 This will open your Volunteer Opportunities. Any upcoming or current opportunities will be listed under "Active Opportunities" and any previous opportunities will be listed under "Opportunity History".
Click "Create" to add a new volunteer opportunity.
A pop up form will open. Add in any information you would like to post about the volunteer opportunity. Once you have filled in all the required fields, hit "Publish!"
Your new volunteer opportunity will be added to your organization page under your social media galleries.
Volunteers can click on the opportunity and learn more.
Once a volunteer clicks register they will receive this pop up.
You can view all of the donors that have registered for your volunteer opportunity within your "Volunteers" tool.
As well, once an individual has registered as a volunteer on Mightycause their name and contact information will automatically be populated under "Supporters".
Managing Volunteer Opportunities
Once individuals begin registering for your volunteer opportunity, you can reach out to participants by sending a mass or individual email. The mail icon
underneath the active opportunity will allow you to compose a message to send out.
Mightycause will automatically send a reminder email to all volunteers prior to the event.
Getting the Word out on Your Volunteer Opportunities
To expand your reach, utilize the social media icon
under active opportunities.
By sharing your volunteer opportunity, individuals will be able to directly register for the event anywhere.
Need Help?
If you need assistance navigating Volunteers or have questions about using any of the tools it contains, contact our support team at support@mightycause.com!