EVENTS
An Event page is a customizable branded event website which allows you to host multiple teams and individual fundraisers all fundraising toward the event goal. An event can be made of multiple teams, multiple individual fundraisers, or both.
Your event page will provide your event information, list your sponsors, showcase a real-time donation thermometer and feature your leaderboard of teams and individual fundraisers. Bolster friendly competition or simply list your participants by name. Learn More about Events on Mightycause
TEAMS
A Team page brings multiple individual fundraisers together in one place. These individual fundraisers are team members. Your team can stand alone or be part of an event competing with other teams.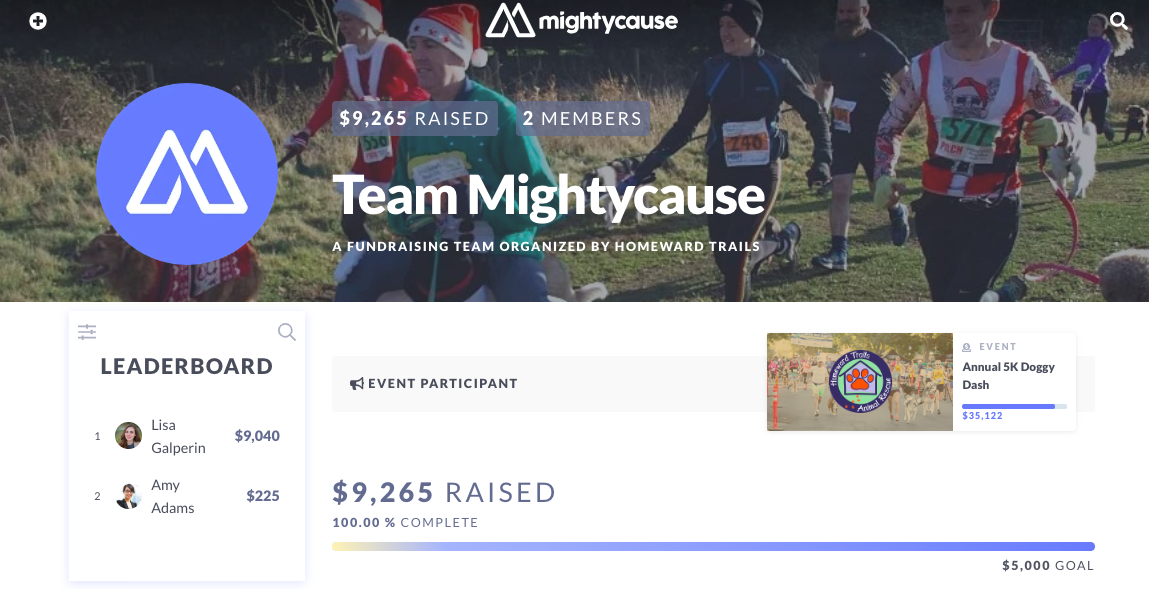 A team page displays a leaderboard of team members, your team goal and goal thermometer, and a story section where you share why your team members have come together.
Learn More about Teams on Mightycause.