To get started creating your event page, head to your organization's profile page.
Select the "Fundraise" button next to the "Donate" button.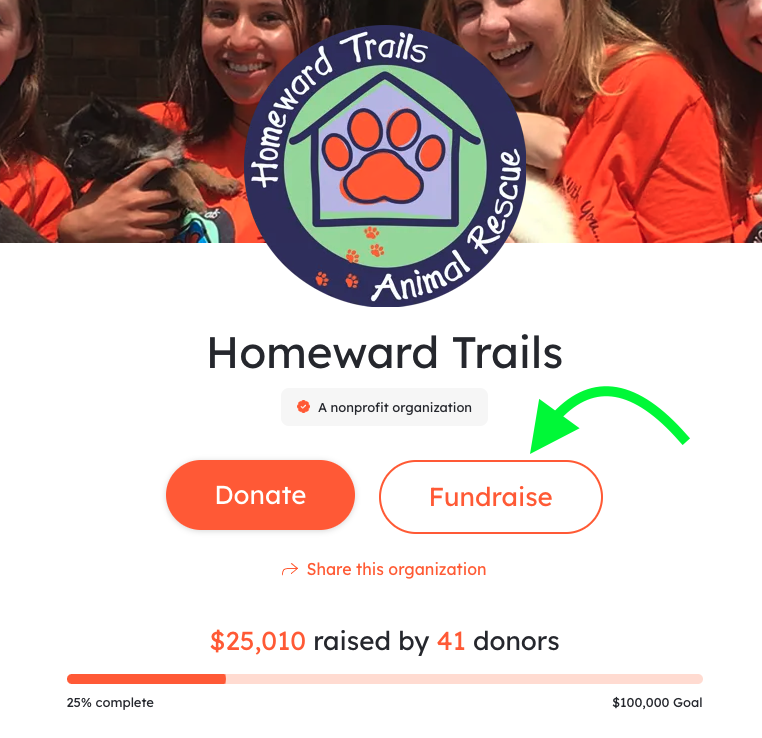 When the popup appears, select "Other solutions."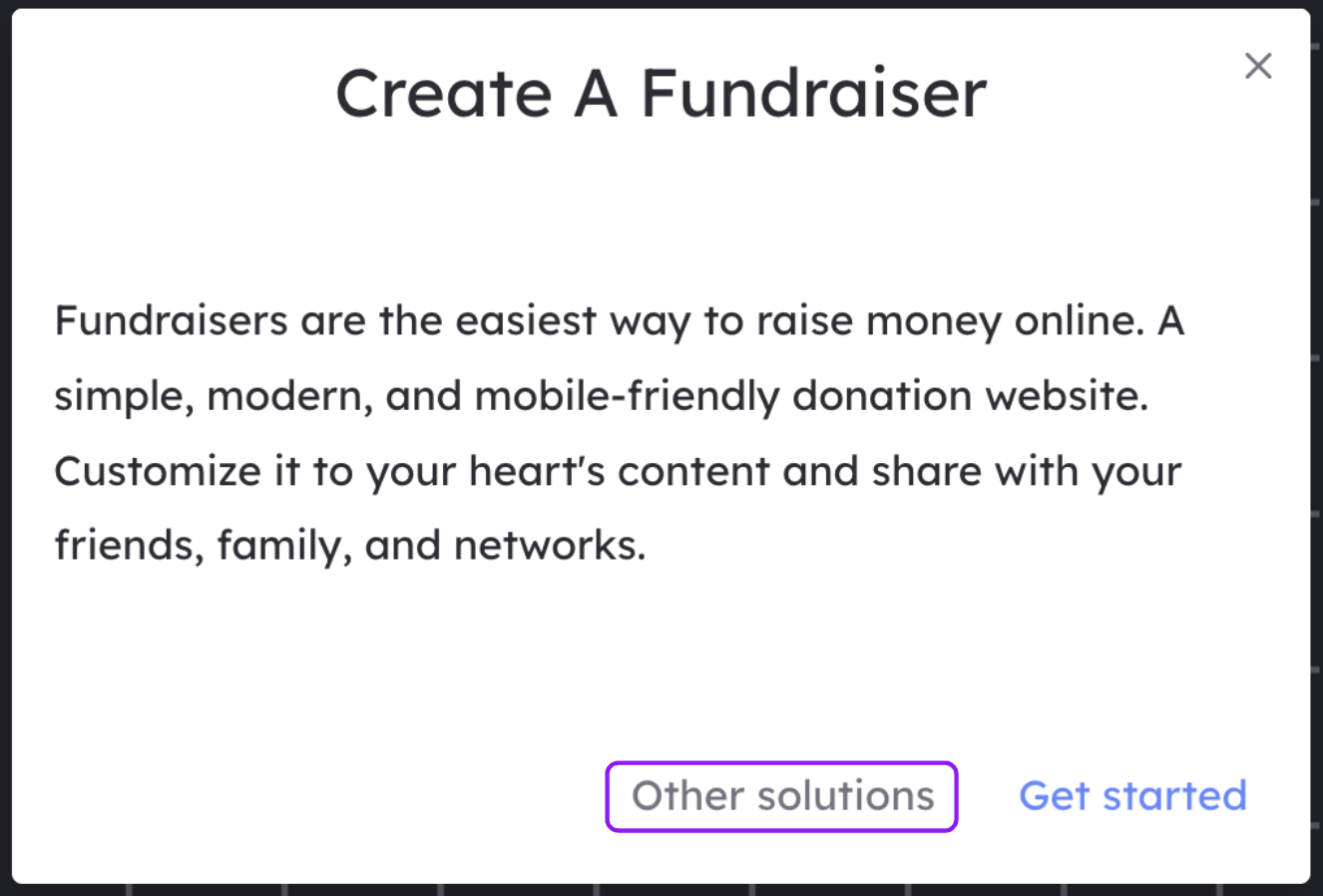 Our Fundraising Solutions page will open, here you can learn more about the different fundraising pages you can create on our platform and select the type that's right for your campaign. Scroll down to the 'Event' section and choose 'Create an event.'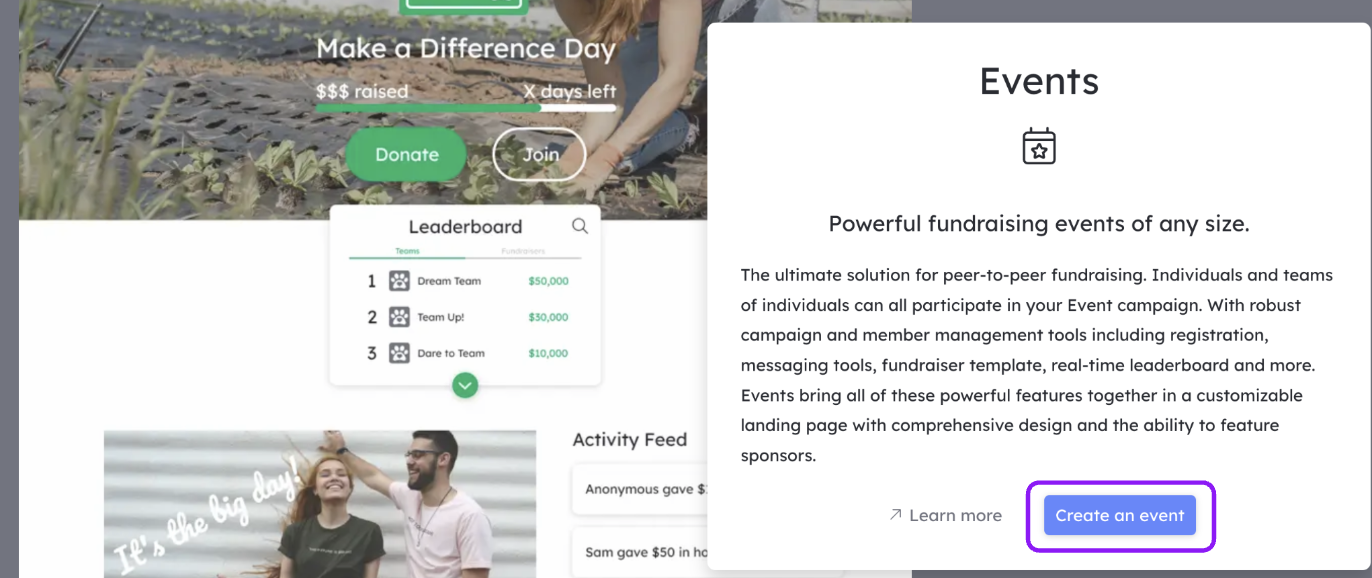 A pop up will open confirming your selection.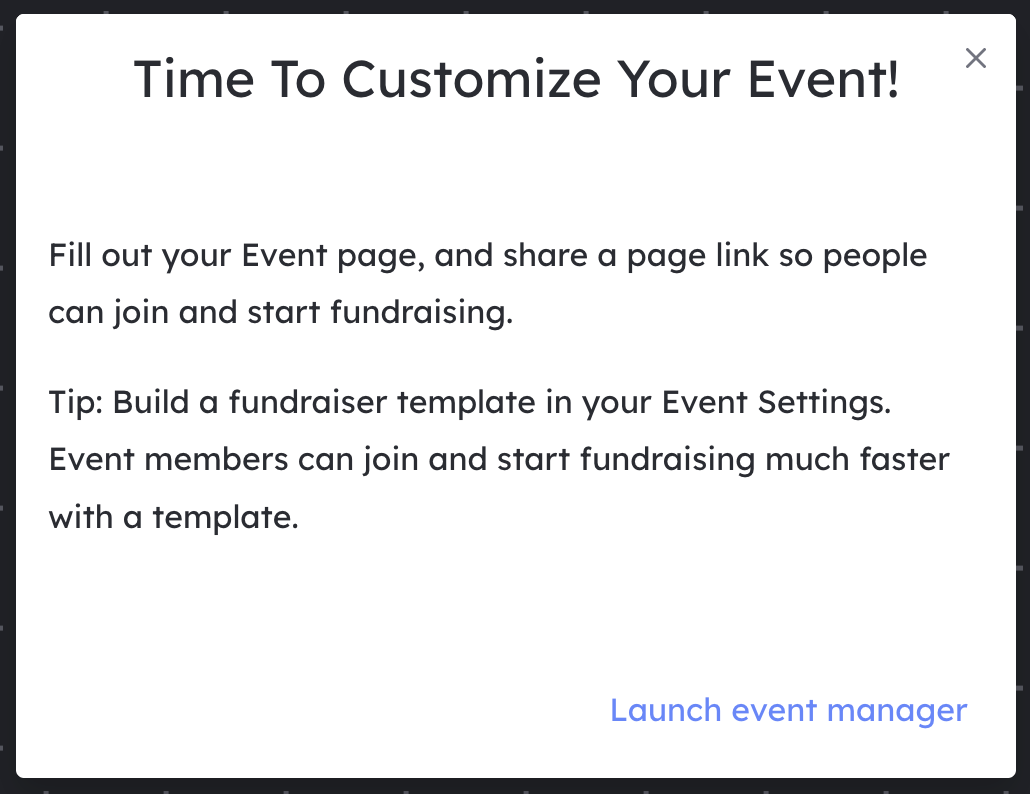 Select "Get started," and then "Launch event manager." That's it - You're ready to start to customizing your event!
Reach out to us at support@mightycause.com if you have any additional questions about getting your Event page started.