A charitable fundraising page on Mightycause is a fundraiser where all funds go directly to the non-profit selected.  It is best used for specific campaigns, projects, or funds, where you want to set a financial or donor goal, timeline, and talk about your campaign's purpose and goals.
Creating a Charitable Fundraiser
There are two ways to create a charitable fundraiser on Mightycause.
Option 1: From the Fundraise Page
Go to www.mightycause.com/fundraise and select 'Start a Fundraiser'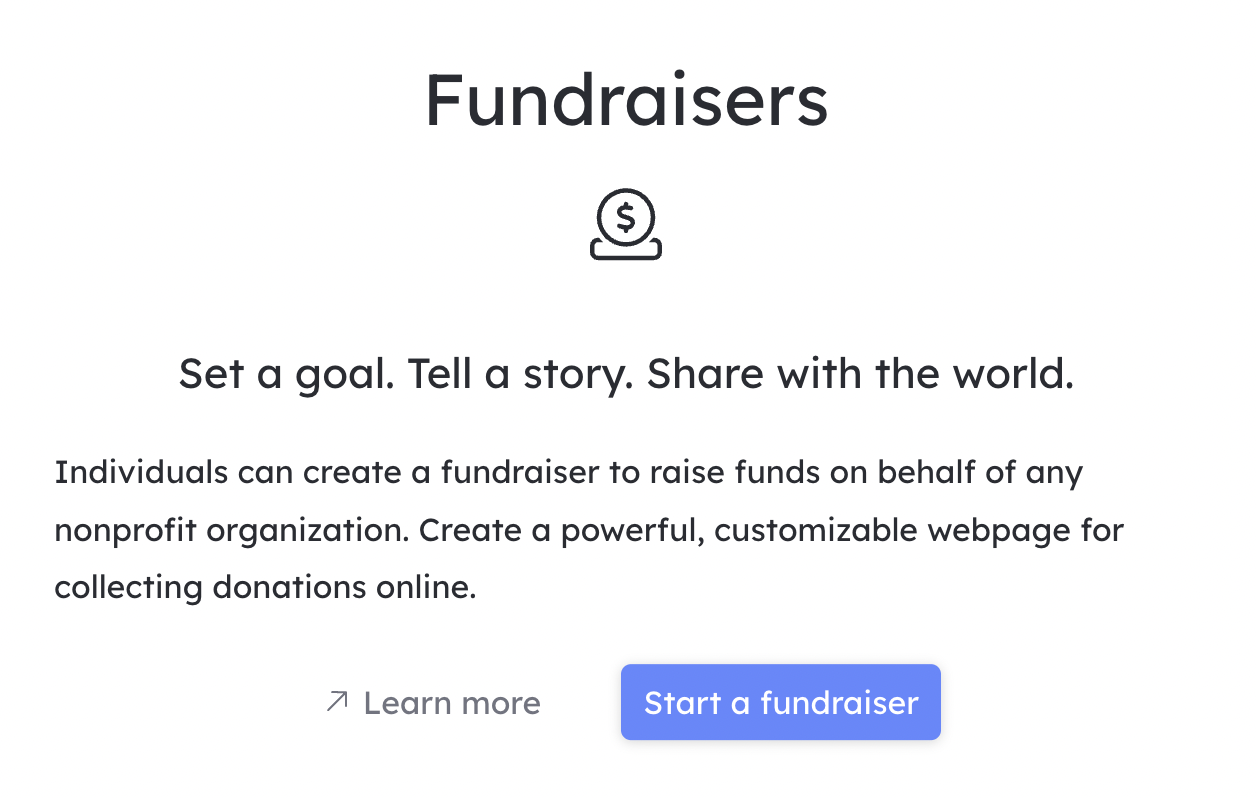 And click "Get Started"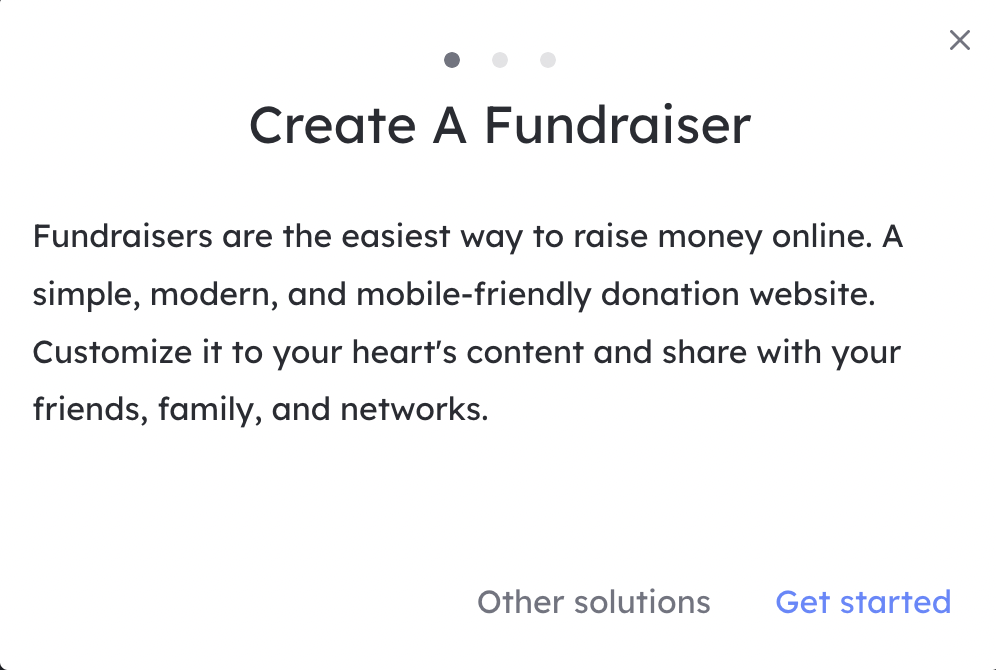 You'll need specify that you're fundraising for a certified charity (as opposed to a personal cause, such as help with paying medical bills, fundraising for a friend, etc.). Make sure your cause type is set to "Nonprofit organization."
One of the most important steps is next: Picking the charity you are raising funds for.
You can type the name of the organization you're raising funds for in the search bar.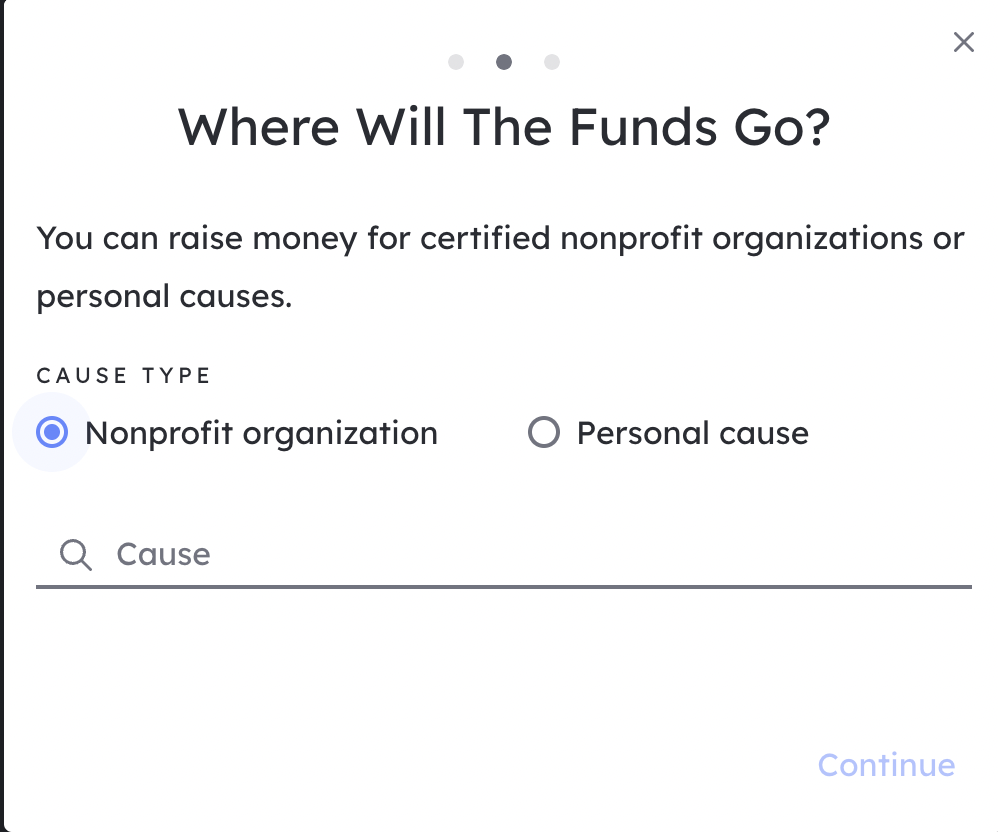 However, you'll need to be careful! Check the full name and location of the charity before you choose it. Sometimes you'll pull up the correct charity as the first result, but for organizations with multiple chapters or common names, you'll need to verify that you've got the correct one by looking at their Employer Identification Number (EIN) and location, which are listed in the search results.
An Employer Identification Number (EIN) is a number that is used by the Internal Revenue Service (IRS) to identify nonprofits and their tax exempt status.
This EIN is also how donors "advise" the Mightycause Foundation about where to send the funds. (The Mightycause Foundation is a donor-advised fund that processes each donation, then batches donations together and regrants them to the "advised" nonprofit organization.) The EIN (and Mightycause nonprofit organization page) you connect your fundraiser to tells the Mightycause Foundation where to send the donations. So it's very important to choose the correct charity because we cannot move donations around once they have been made!
You can often find a charity's EIN listed on their website, as it's public information. If you can't find the EIN on a charity's website, you can call or email them to ask for it.
Once you've picked the correct organization, select "Continue."
You're now ready to start creating your page! Select "Build Your Fundraiser."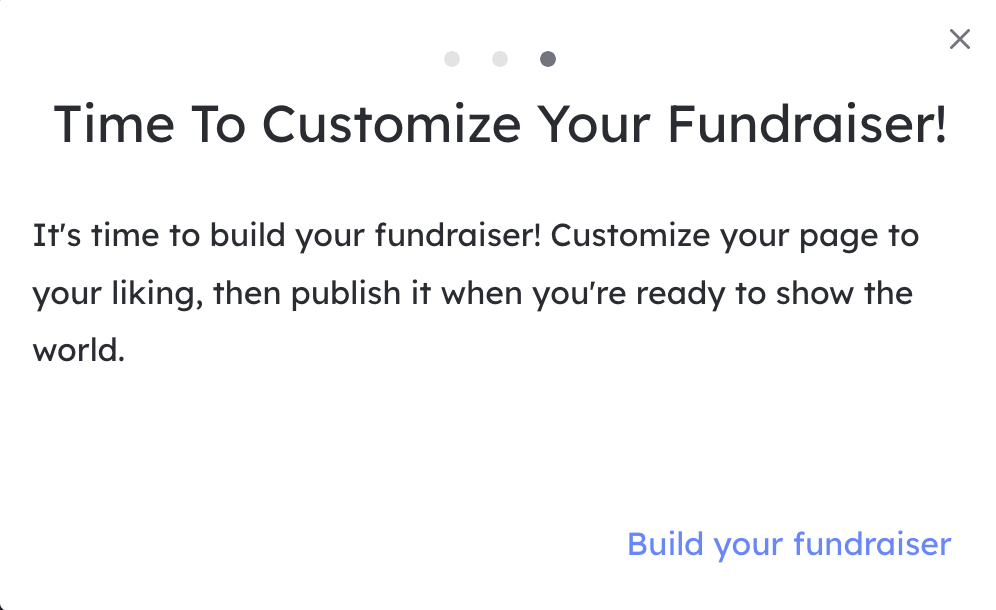 Option 2: From the Charity's Mightycause Page
If you're able to find the charity's Mightycause page through search or via direct link, you can bypass some of the steps above by creating a fundraiser directly from their page. Once you're on the organization's page, click the "Fundraise" button next to the Donate button.
When you click "Fundraise" from your organization page, Mightycause automatically links your fundraiser to the charity, so you won't need to pick the charity when you're setting up your page. You just need to follow a few steps to create your page.
Select "Get Started"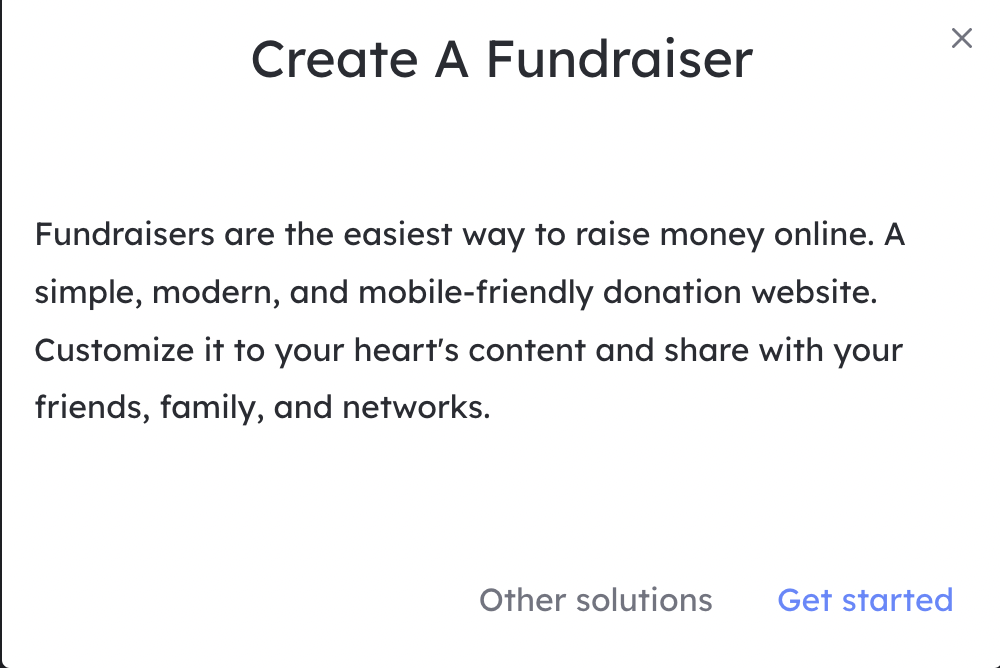 And then select "Build Your Fundraiser"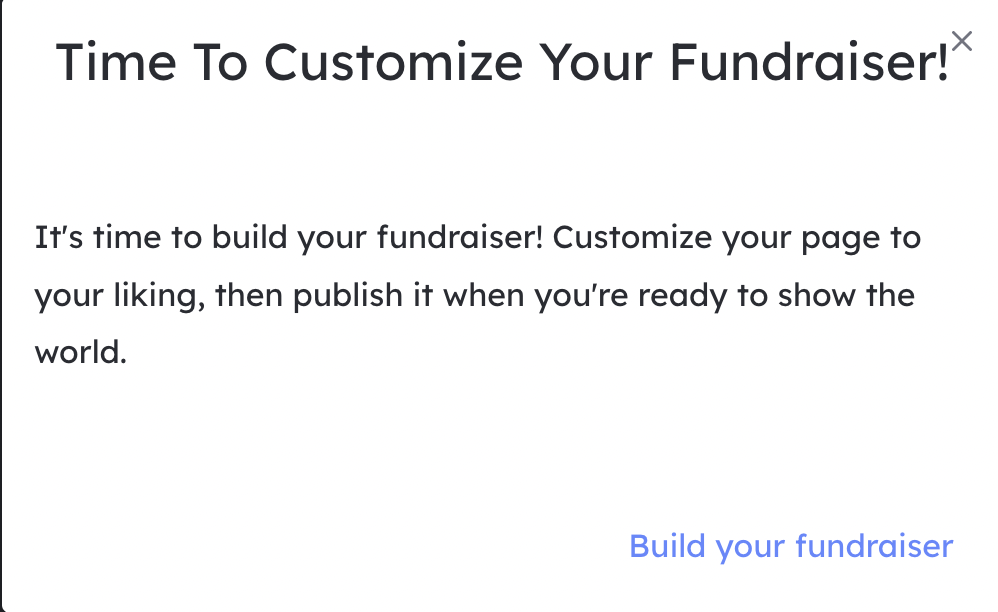 And that's it! Now your page is created and you can begin editing it!