If you are an administrator for your organization, you can view a donations report online by following these steps:
1. Log-in to your administrative account
2. Select 'Dashboard [Organization Name]' from the user icon at the top-right of the page
3. Select the 'Reports' section on the left-hand dashboard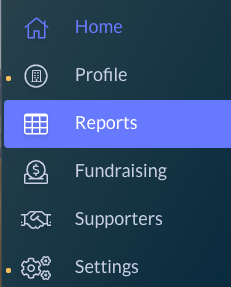 4. Within the sub-menu select 'All Donations' to view donations to your organization.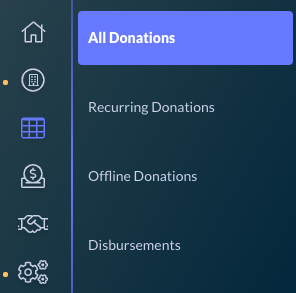 5. The screen view for the donations report shows the most important details.
*Please note that, by default, only the past 30 days of donation activity are shown. You can view additional donation history by changing the dates above the report and then selecting 'FILTER RESULTS.' You can also filter by Donation Type or Page Type and select 'FILTER RESULTS' to see all donations in that category for that timeframe.

6. To view all details, you can download the selected range into an Excel format* by clicking the download icon on the right side: