Before creating a fundraising page, we recommend reviewing our support article - What's the difference between an organization page and a fundraising page?
Once you're ready to create a fundraising page, you can create a fundraiser by following these steps:
If you are an administrator for your organization, login to your admin account
Head to your organization page by selecting 'Your Organization Name' from the user icon at the top-right of the page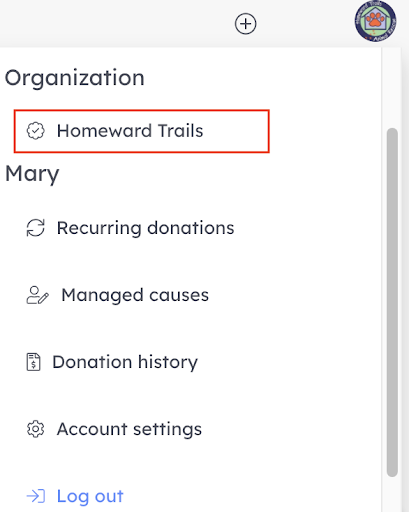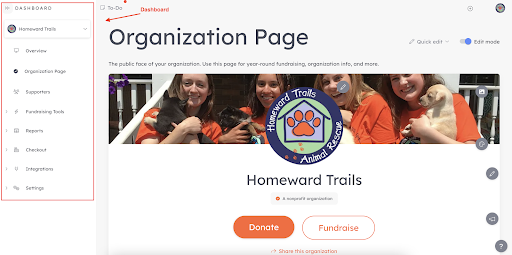 3. Once on your Organization Page, in the center of the page, click "Fundraise"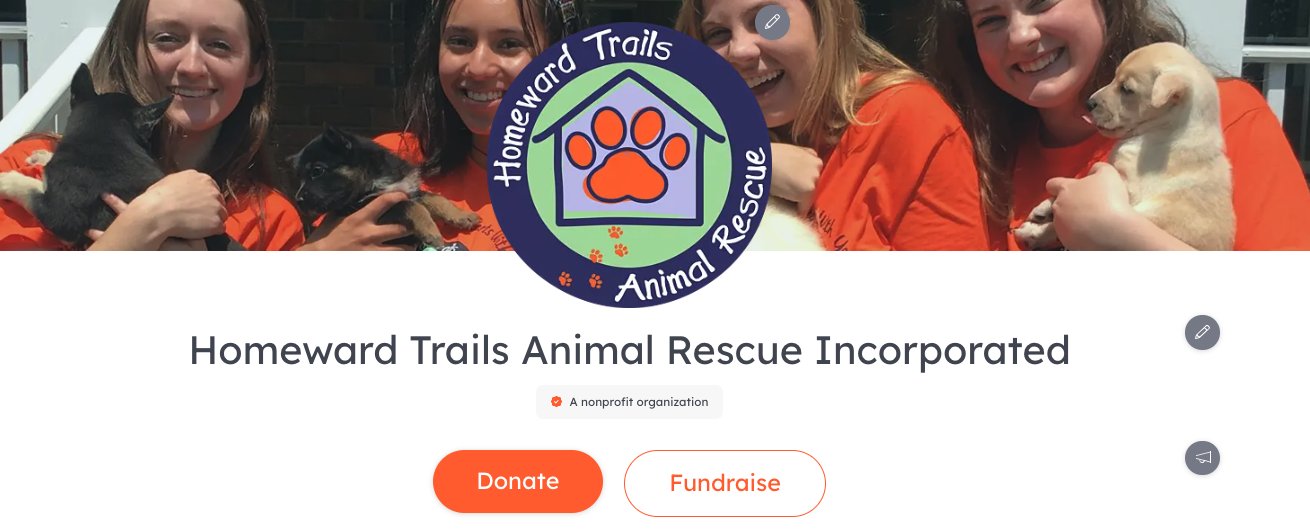 A popup will open up, select "Get Started"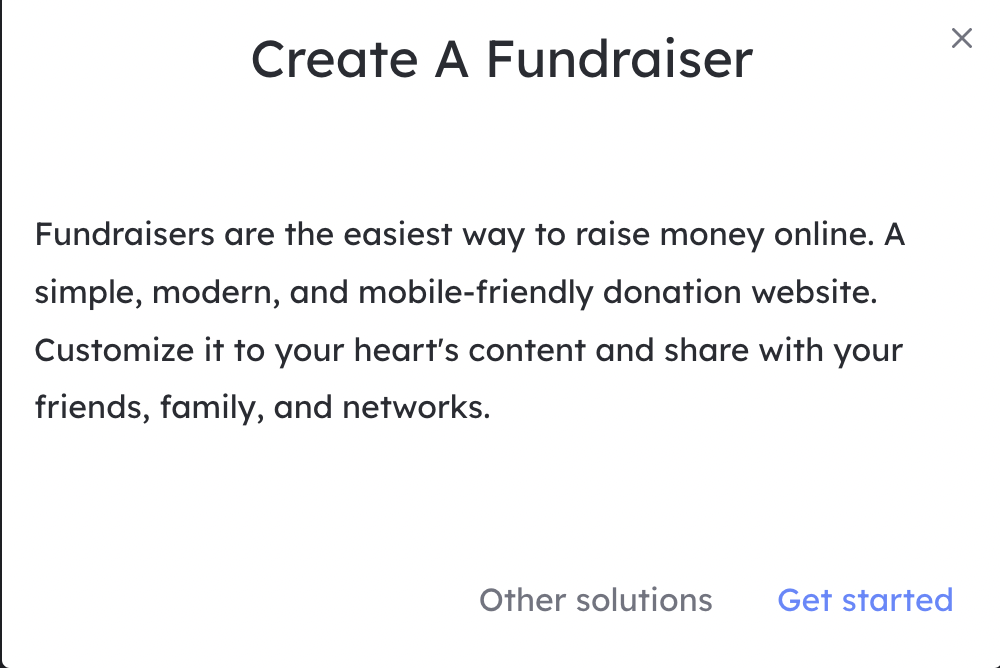 and then select "Build your Fundraiser"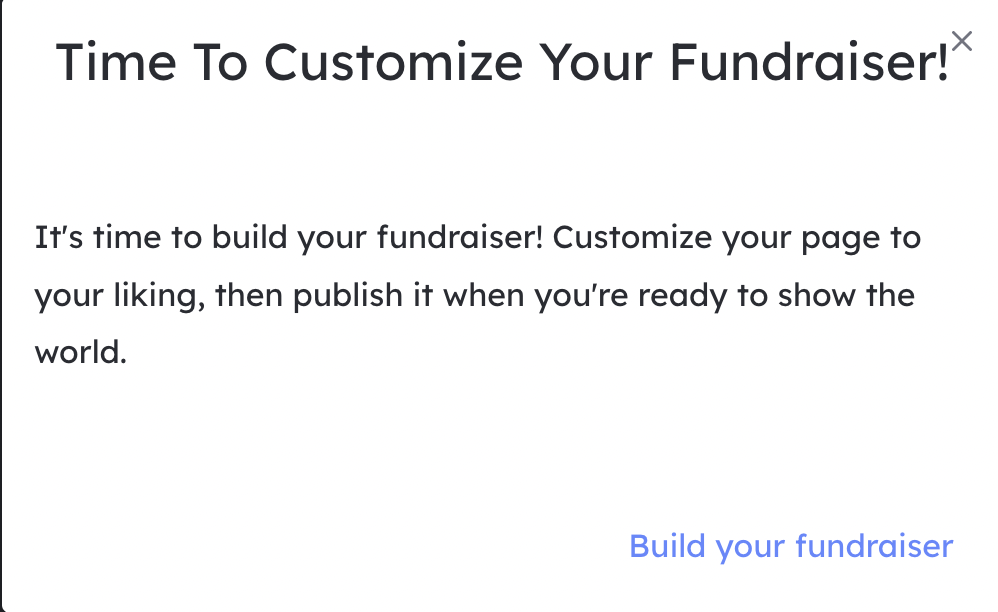 A new fundraising page will be created.
Please note that a fundraising page will stay unpublished until you have completed filling out the page. In order to publish a fundraising page you must Fill out your Title, Compose a Description, and Upload an Image or a Video. You can edit and customize your fundraising page by clicking the pencil icons next to each element within the fundraiser.
Once you're finished editing your page, on the left-hand side dashboard select "Publish."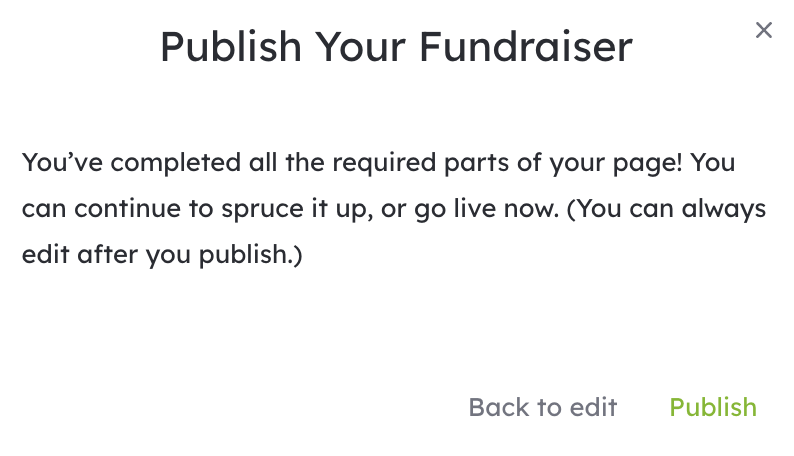 Now that your fundraiser is published, other users will be able to access the link to your fundraiser. As well, if your organization has the "Campaigns supporting this organization" section enabled on your organization page, your new fundraiser will automatically be added and viewable within that section.