Here's a guide to using Mightycause's donor engagement tools to grow your online community and cultivate relationships with your supporters
Donor engagement tools on your organization page
To access the tools listed, simply visit your organization page while logged in as an Organization Admin. You can then visit the "Donor Experience" section of your "Fundraising" settings: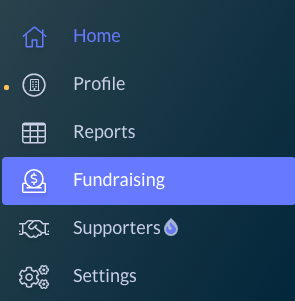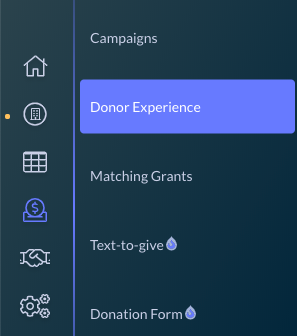 Checkout customization
This is located in the "Donor Experience" tab of the Fundraising section on the Mightycause Manager.
Within this section you have the ability to enable dedications and designations. Dedications are enabled by default, and are usually popular with donors.
Please note, dedications do add an extra step for donors when checking out. So if it's important for your donors to be able to make a donation with as few steps as possible, you may not want to opt into donation comments.
To add a designation option to your checkout, simply check "Show the option to designate their donation." Designations allow you to specify options for donors to designate their donation.
Thanks
Each donor on Mightycause will be emailed a receipt and acknowledgement of their donation from Mightycause, but you can make it more meaningful by adding a custom donation message from your nonprofit to this email.
Thank You page: After completing checkout, your donors will be taken to a custom thank you page. You can add text, images, embed videos, and more. You will find these settings under "Post-Checkout" in your Donor Experience settings.
Written thank you message: We recommend that all nonprofits on Mightycause add a written thank you message to donors. To write a message, just type it into the box under "Email & Receipt Customization", further down in your donor experience settings.
Updates
Updates on Mightycause allow you to post news to your page. This can be a great way to announce a new campaign or rally your supporters to donate during a critical time.
To post an update, go to the "Updates" tab on the "Profile-Page Editor" section of your Mightycause Manager. You'll see a history of past Updates for your organization and the option to add a new Update.
Click "Start New Update" to begin posting your Update.
Share
Under the "Settings" > "Organization Settings" tab in the manager, you can find social sharing options as well as other customizations. This is an important area for donor engagement! Here are the tools currently available to you in this tab.
URL Customization: This is your organization page's URL on Mightycause, with a special code at the end that will help us determine how a user got to your page. You can use this code on social media, in emails, newsletters, and more. Please note, your url can only be changed once.
Social Sharing: Selecting the customize button for this option allows to select the image and text shown in a preview of your organization on social media. There are several options here:
Matching Grants
Under the "Fundraising" section of your dashboard, you will find the option to add matching grants. One of the most powerful motivators for donors are matching grants. If your nonprofit has secured a matching grant, you can enter it on your organization page to alter your donors that you have an active matching grant. It will display right above the "Donate" button on your organization page.
Learn more about matching grants on Mightycause!
Donation Widget
This can be found under the Profile- Page Settings" section. Our donation widgets allow to showcase your fundraiser on your website and social media. Clicking on "Embed Options" will give you options for a donation widget: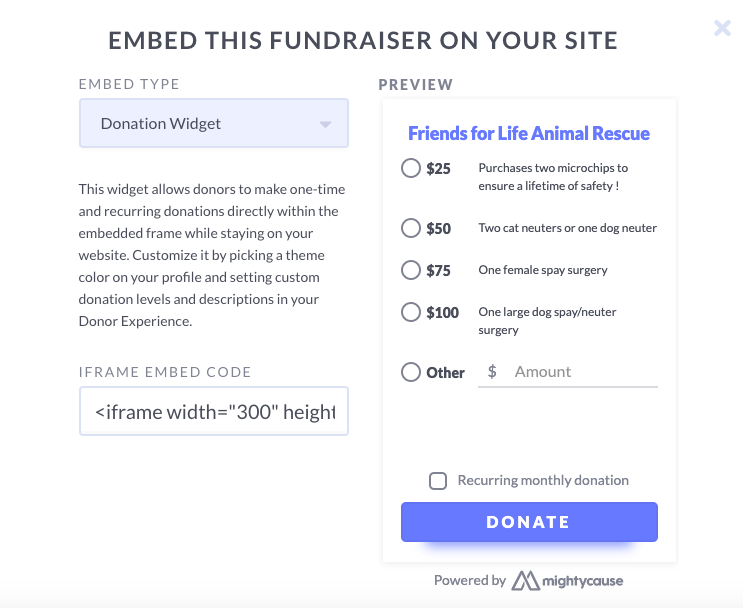 First, you'll need to choose the type of widget you'd like to use.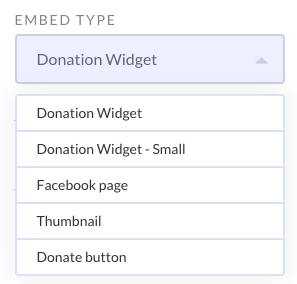 Donation Widget: People will be able to complete a donation from the widget, without leaving the page where you've embedded it. The widget itself is secure, even if your website or blog is not.
Facebook page: This will install a Facebook "app" that puts a "Donate" button on your page and allows people to complete donations from our widget. This doesn't work for Facebook profiles — you will need a Facebook brand page in order to install this widget.
Thumbnail: This creates a widget that links to your Mightycause page. People cannot donate from this widget, but it will take them to your Mightycause page where they can read your full story and complete a donation.
Donate Button: This generates a "Donate" button that links to your Mightycause page.
Once you've chosen the type of widget you'd like to use, you can copy and paste the code below to add it to your website or blog.
If you have questions about engaging donors on Mightycause or any of the donor engagement tools on Mightycause, contact us at support@mightycause.com.