Step-by-step instructions for finding receipts for past donations, and downloading or printing your annual giving statement.
We aim to make it easy for users to contribute to important causes, so we've also made it easy for you to manage your donations by providing receipts and annual giving statements. These are accessible to donors/users at all times and you can look them up as you need them.
Accessing Receipts
You will be emailed a receipt for each donation you make, but we also store printer-friendly receipts for each donation in your user account. To find a receipt for a past donation, log into your user account and click on your name in the upper right corner. A dropdown menu will appear. Select "Donation history" to be taken to the donation history portion of your user account.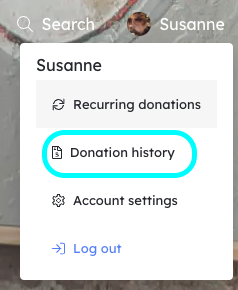 If you select "Donation history" from the dropdown menu, you will automatically be taken to your "Donation History" tab within your user account. If you have created recurring monthly donations you will see a "Recurring Donations" tab as well.

Be sure you are on the "Donation History" tab in order to view your donation history.
To the right of each donation is a menu icon (the three dots). Click here to then select "Resend receipt."
Once you click on it, you can resend your receipt to your email.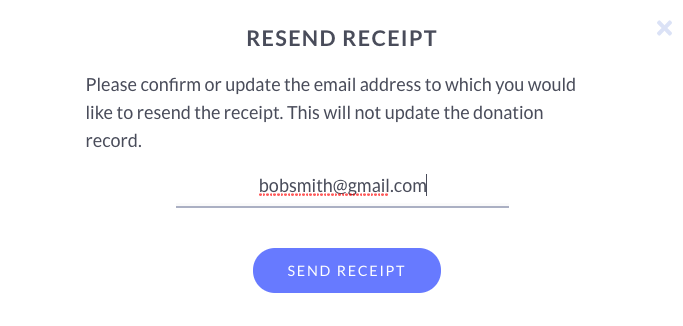 Accessing Your Annual Giving Statement
To make it easy to claim donations on your taxes, we compile a printer-friendly annual giving statement for all donors. Your statement is available year-round through your user account.
You will find your Giving Statement in the "Donation History" tab. It is a hyperlink that will take you to an itemized list you can use to claim monetary charitable donations on your taxes.

To access the previous year's giving statement, click the link. The link will take you to a page with a list of the previous year's donations.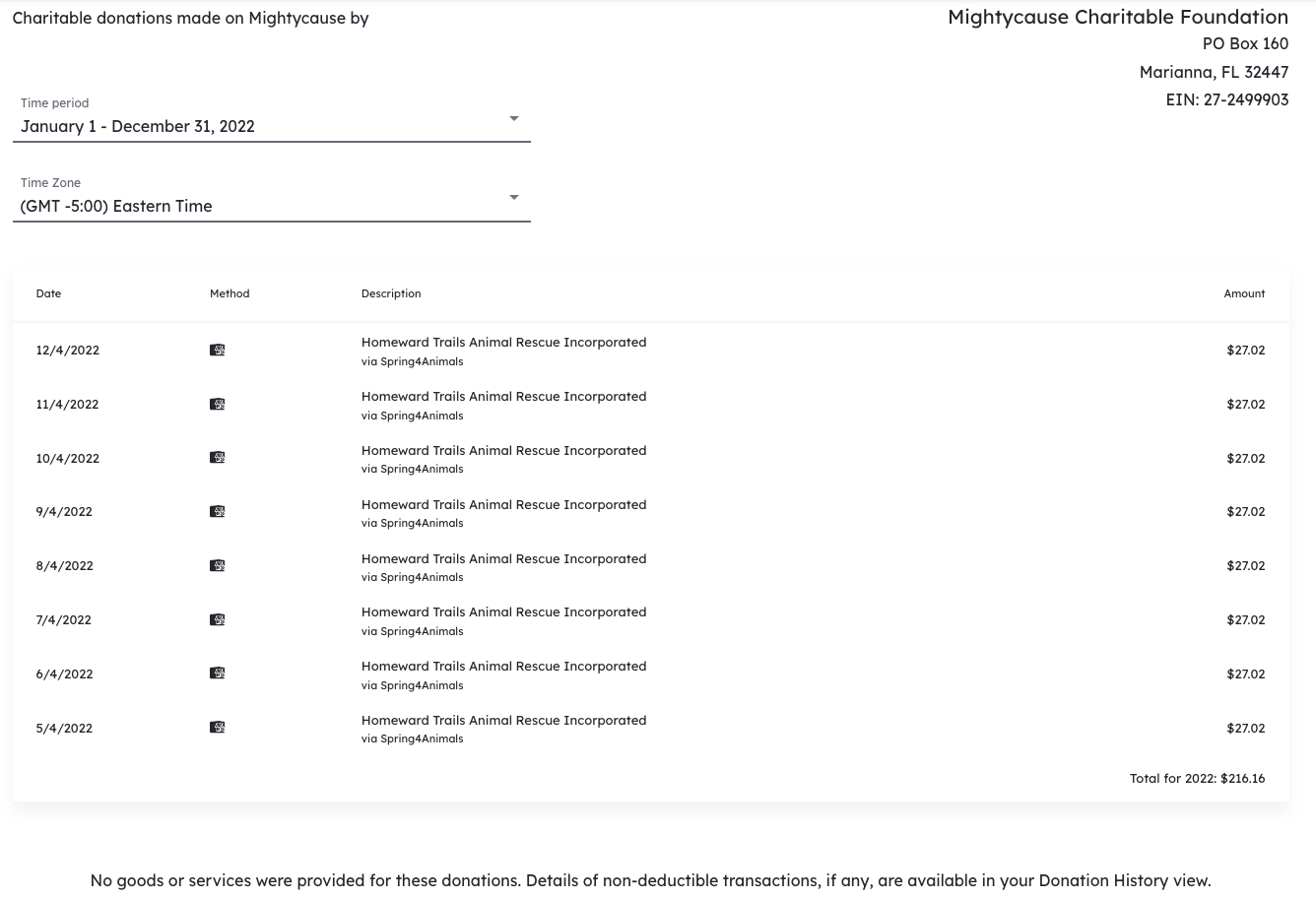 You'll see the Mightycause Charitable Foundation's information on the top-right corner of the page. Because donations filter through the Mightycause Foundation, which is a donor-advised fund, you will need to use the Mightycause Foundation's information to claim these donations on your taxes. You can see the breakdown of the charity to which your donations were advised below.
If you have any questions about your receipt, annual giving statement, or need assistance accessing any of these items, please contact us at support@mightycause.com. We're here to help!