A charitable fundraising page is a fundraiser where all funds go directly to the non-profit selected.  It is best used for specific campaigns, projects, or funds, for which you want to set a goal, timeline, and talk about your campaign's purpose and goals.
Creating a Charitable Fundraiser
If you don't have a direct link to the organization's profile page, head to our search page at https://www.mightycause.com/search. Please note, if possible, we recommend searching using the organization's EIN for a faster result.
Within the search results, select the organization you would like to support: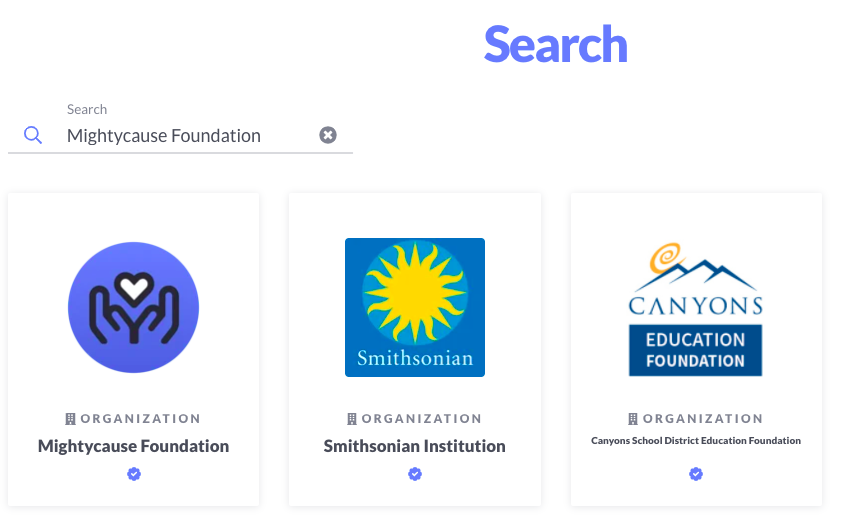 Once you have selected the organization, you will be taken to the organization page: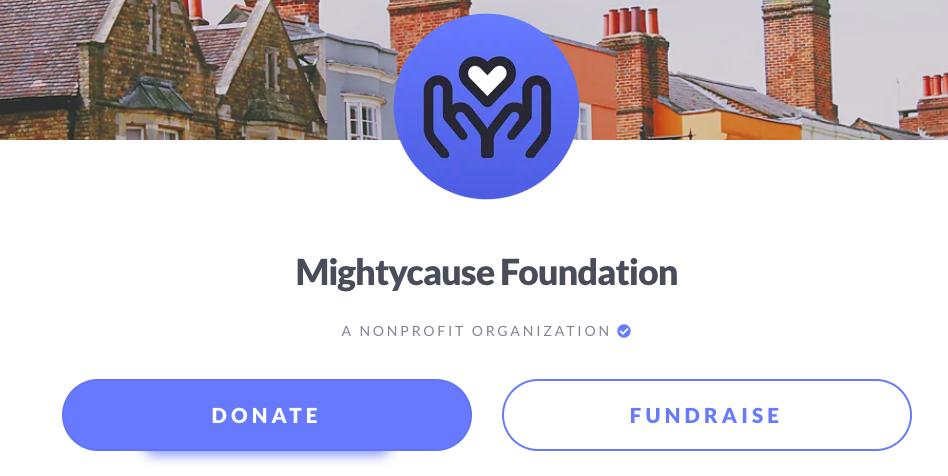 Click the "Fundraise" button to begin the creation process. When you click "Fundraise" from the organization page, your fundraiser will automatically be linked to the charity.

If you haven't logged in or set up an account yet, you will be asked to login or set up an account: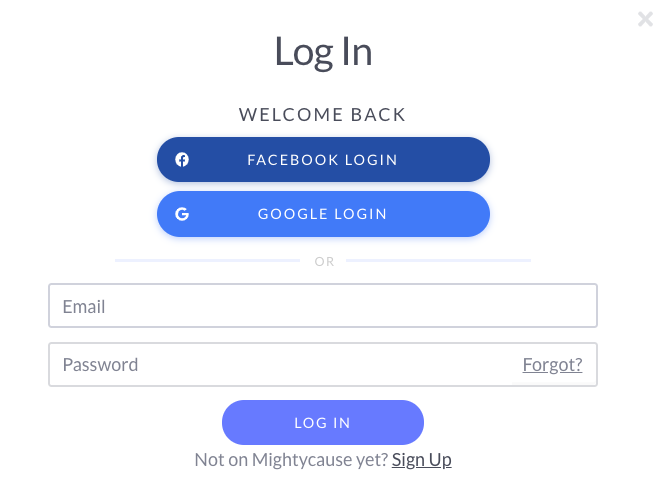 Please note, you will want to verify your account before getting started.
Once you are logged in, select "Get Started"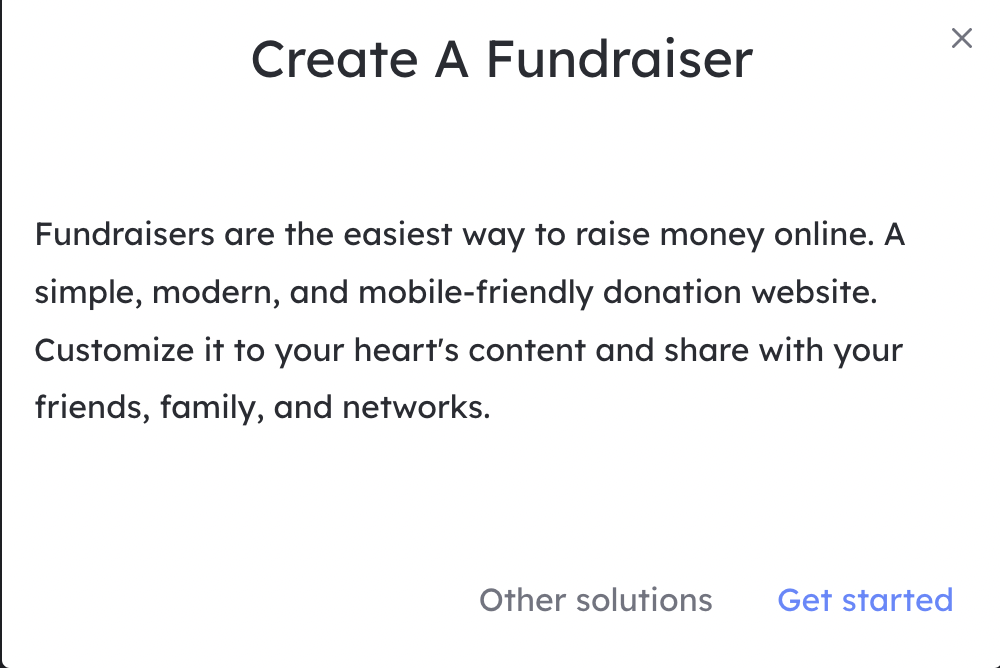 You're now ready to start creating your page! Select "Build Your Fundraiser."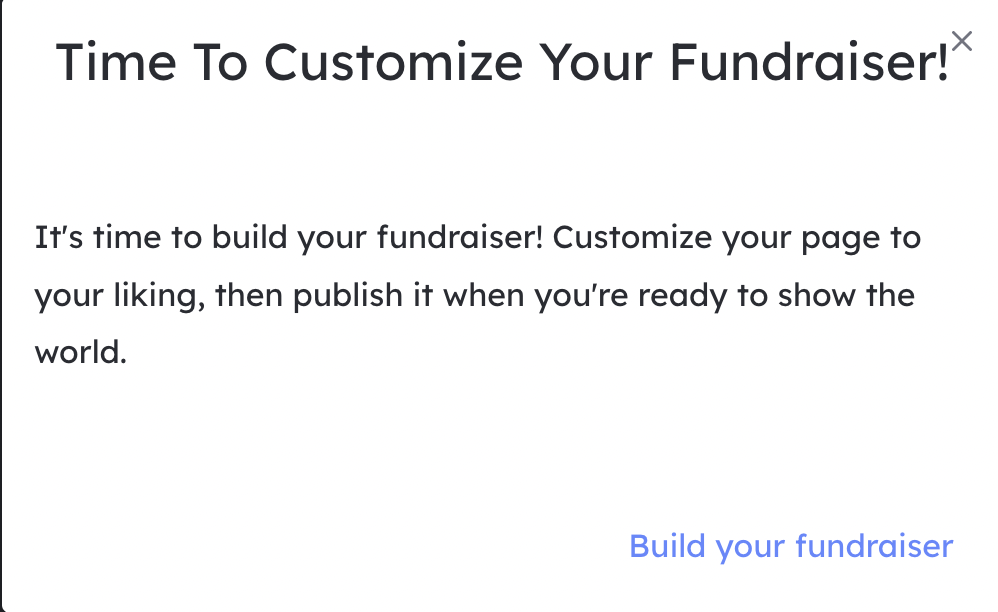 And that's it! Now your page is created and you can begin editing it!
For step-by-step guides on how to design your page and utilize all of our features, check out How to Make Your Charitable Fundraising Page Awesome and Inline Text Editing Shortcuts for Your Fundraising Page.