Managing your recurring donation can be done directly from your user account! Head to www.mightycause.com/login, and login with the email used when creating your recurring donation. Once you have logged in, select your user icon in the top right hand corner and choose 'Recurring Donations'
This will take you to a page that looks something like this: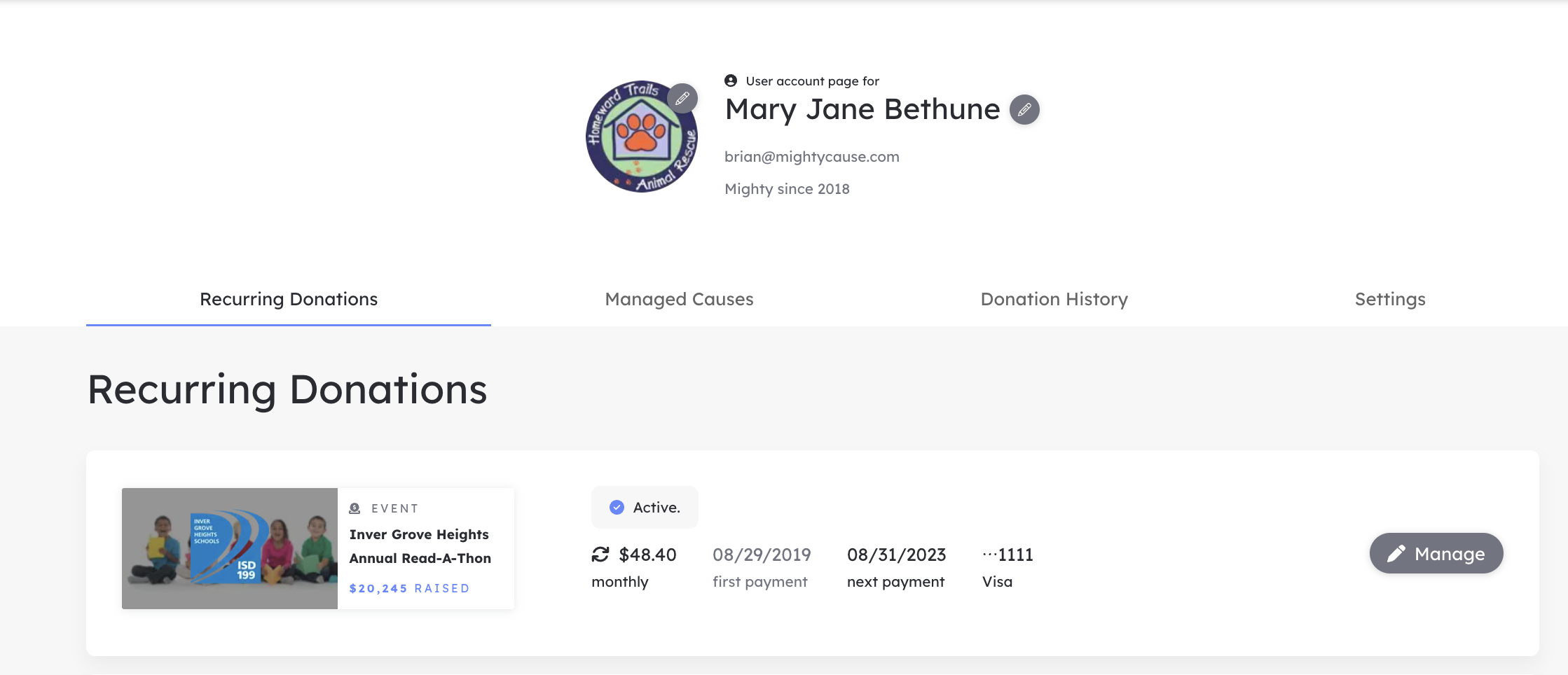 Once here, choose the 'Manage' icon to the right of the recurring donation you would like to update. From the pop up, you will have the ability to update your donation amount, if fees are covered, renewal date, and credit card information. Make sure to click 'save' once you have made your updates.