Adding Myself As An Administrator
If you do not currently have other administrators and would like to claim access to your Mightycause page, you must create a Mightycause user account.
You can become an administrator for your organization's page on Mightycause by following these simple steps:
Create a user account login
Find your nonprofit by using the search bar at the top of the site (you can search by name or EIN)
Click "Manage This Page" on your nonprofit's page
Fill out the information in the window that pops up
It can take 2–3 days for our team to process your request. We take security seriously and want to ensure we properly verify all users claiming access to your organization's information.
Adding New Administrators
If you are already an administrator for your nonprofit on Mightycause, you can add other people at your nonprofit as admins on your dashboard through "Settings" > "Admins."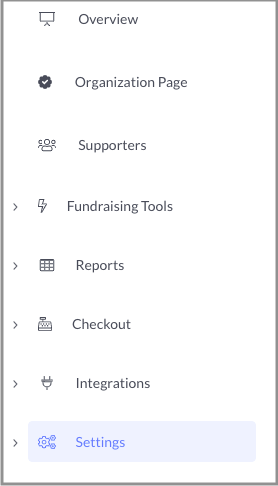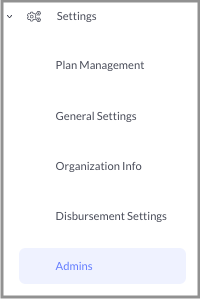 All of your current administrators will be listed here. All administrators have the same administrative control and access. Administrators can designate lead contact admins in order for the Mightycause support and communications teams to contact your organization with important updates.
To add additional administrators to your page, select "Add New Admin"
You will then be prompted to enter the first name, last name, email address, and position of the new admin.
To designate a new admin as a lead contact:
Scroll down and check the "Mark as a lead contact" box.

Continue with adding the best phone number for the contact and any notes you would like our support and communications teams to know. *Something to note: The telephone number will only be used for urgent security or support issues.

Be sure to click "Save."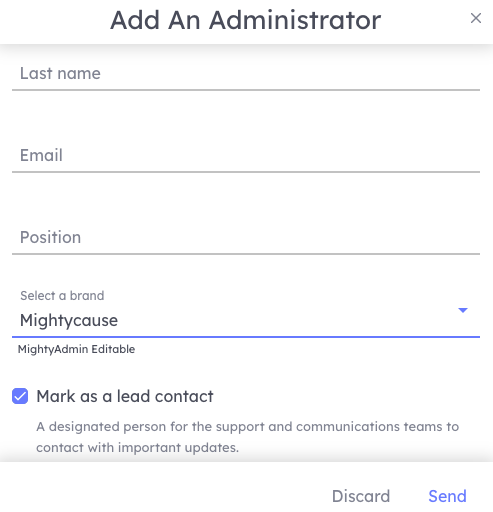 Removing Administrators
If you would like to deny a request or delete an administrator, select the 3 dots to the right of the admin's name. Then select 'Remove.'

Once you select 'Remove,' you will be asked to confirm that you want to remove the individual.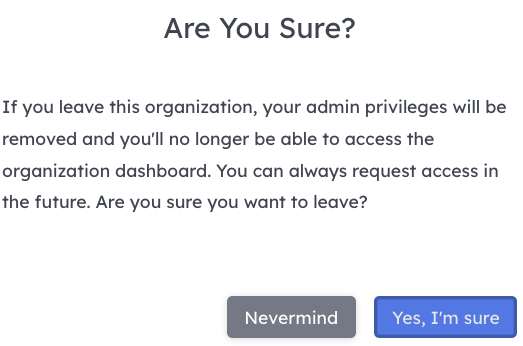 Have Questions?
If you have any questions about the features on your Mightycause organization profile page, contact us here.