Your metrics can be managed from your Page Settings, in the Profile area of your Mightycause dashboard.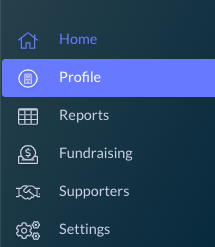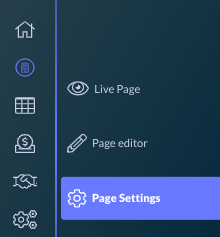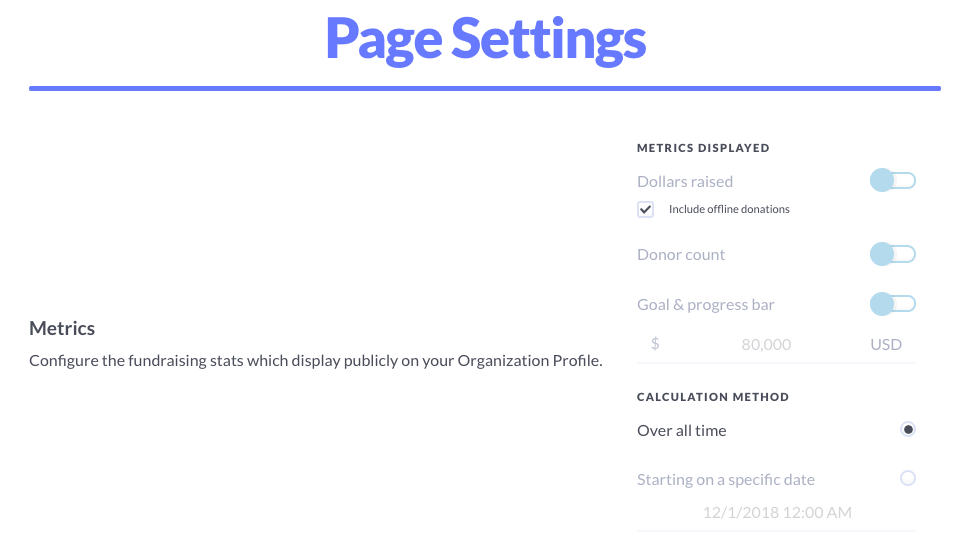 To enable your Donor and Dollars Count, simply turn on the Dollars raised and Donor count to the right of the Metrics area.
If you would like to include offline donations in the total, select "Include offline donations."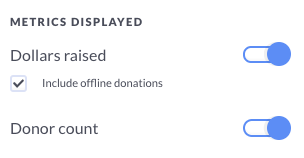 If you would like to add a goal and progress bar or thermometer to your page, simply enable Goal & progress bar and add a goal amount.

By default, Mightycause will count all donations and all donors from the date your Mightycause profile was created. However, you may want to change this metrics calculation — for instance, at the beginning of a new calendar year, or if you are preparing your profile to participate in a giving event.
To change the calculation date, select "Starting on a specific date" and enter your starting date and time.
For a giving event, you'll want to start counting from the date when donations open for the event.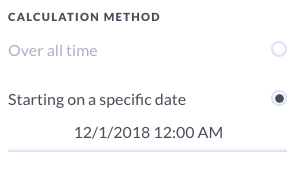 Once you have entered your new date, on the Live Page view of your profile page, you'll see the numbers reset. (Please note that if you have received donations on or after the date you've chosen, those will be reflected in your metrics — it will only reset to zero if you have not received any donations on or after the date you've chosen.)