Recurring Donations on Mightycause
Organizations have the ability to manage recurring or monthly donations right on Mightycause.
To review all of your recurring donations on Mightycause, head over to your organization profile page and on the lefthand side dashboard select "Donations" > "Donations Report"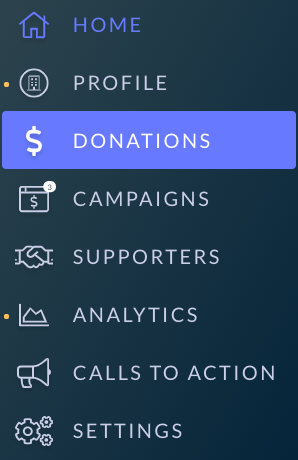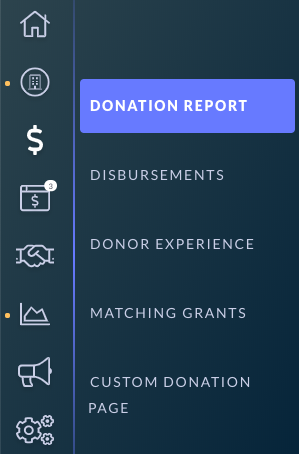 At the top of your Donations Report, select "Recurring Donations"

Any recurring donations that have been set up for your organization, will be listed here.
At the top, you can search for a particular recurring donation by Status (i.e. Active, Canceled), Page Type (i.e. View by Fundraiser, Team, Event), or Search by Donor Name. As well at the top you will be able to see how many active recurring donations you have on the platform and how many recurring donations have canceled.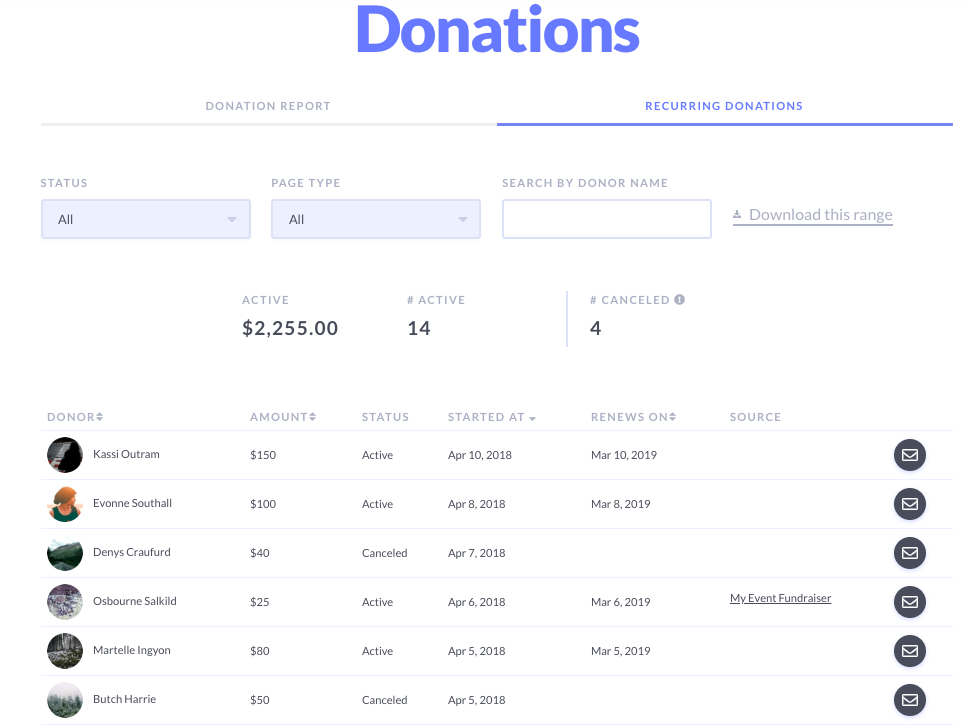 If you would like review more detailed information on these donations, click "Download this range" to export this information into an excel sheet.
Lastly, to send an email to a recurring donor select the mail icon on the right hand side.
Updating a Recurring Donation
A recurring donation on Mightycause can only be updated by the donor or the Support team at Mightycause.
Donors can update their recurring donation right on their user account. Please direct donors who wish to update their recurring donation to this support article How to Set Up and Manage Your Recurring Donation on Mightycause. 
If a donor still has questions about managing their recurring donation, please have them reach out to support@mightycause.com