Accessing Embeddable From
The Mightycause Advanced Subscription Plan allows organizations access to an embeddable donation form.
The donation form can be embedded directly and easily onto your website. That way, you can make it easy for donors to donate to your cause with a form that blends seamlessly onto your website. Whether someone donates from a desktop computer, a smartphone or a tablet, your custom donation form will look and function great.
This also allows you to ensure that your nonprofit's brand is front-and-center.
Your donation form is available on your Dashboard under "Fundraising Tools" > "Embedded Donation Form"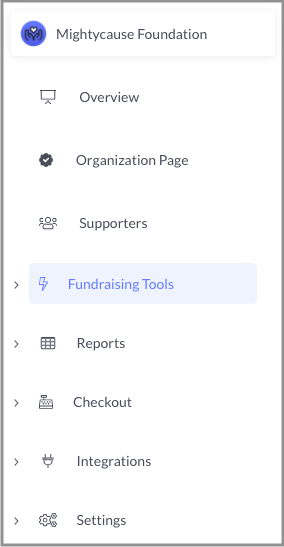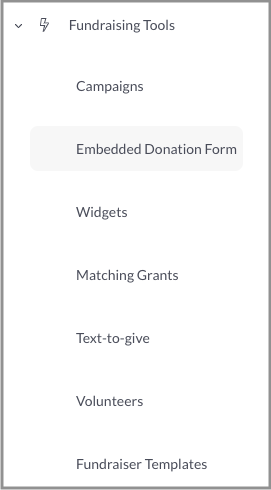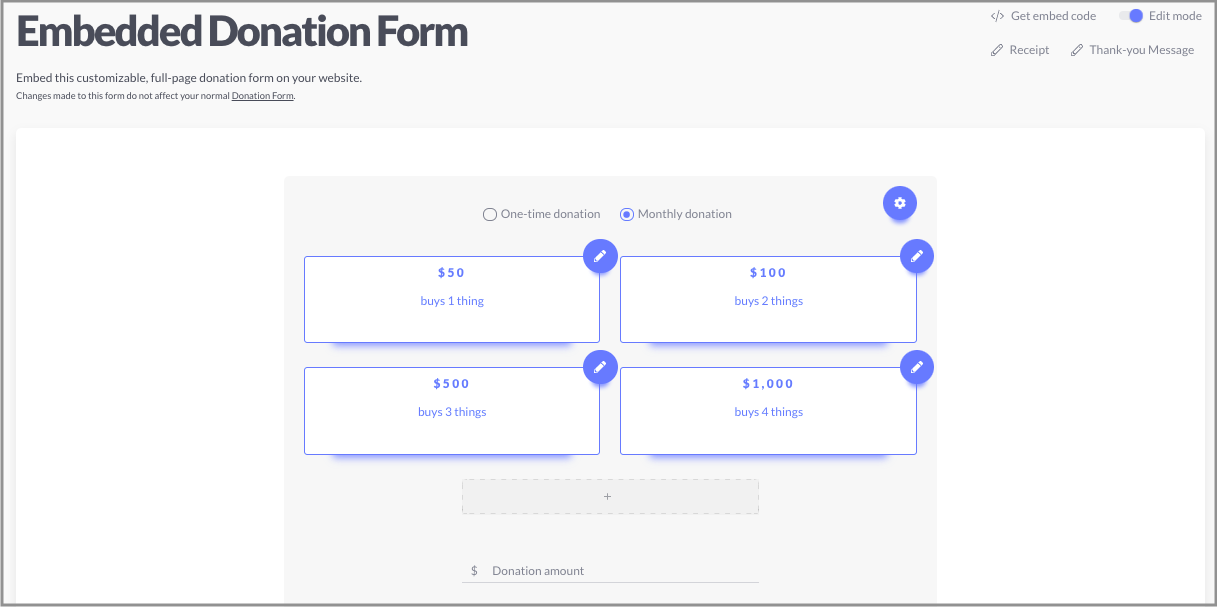 Customize Checkout Flow Settings
The embeddable form allows you to configure a unique experience for this specific donation portal. At the top of the checkout flow area, you can add custom donations levels, add descriptions, and customize the default donation settings.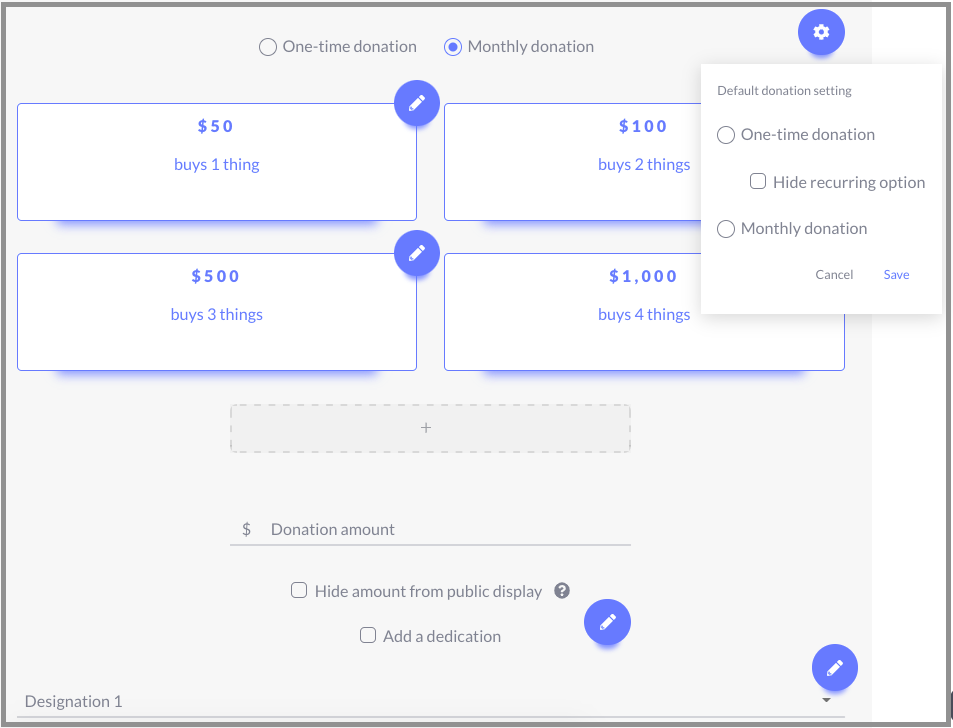 Additionally, your nonprofit has more control of the information you collect about your donors. Below the first checkout flow section, you will be able to additional sections that provide you the opportunity to ask custom questions. Select "Add a section" to add a custom question. You will be able to add up to 10 custom questions.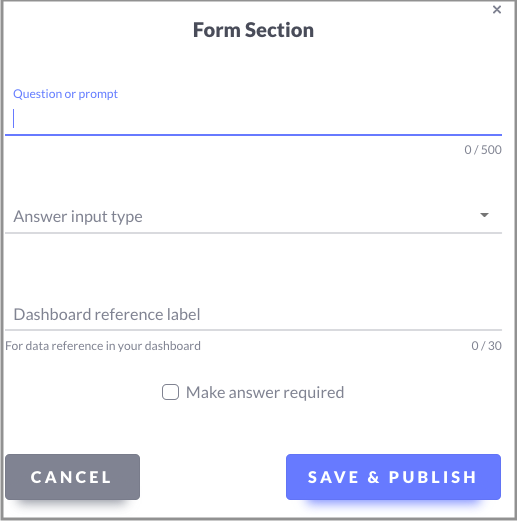 Once you enter your question, you will be able to choose the answer type. There are many options available from you to choose from: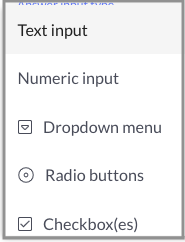 Once you have entered your answer type, at the bottom "Dashboard reference label" refers to the header text that appears on your downloadable donations report. Instead of fitting your entire question into the report, you can label the question so that it's easier to read on the report.

The last step is choosing whether the question is required for the donor or not:

Once you have entered all of your information, select "Save & Publish." Your question will become an added section.


Customize Post-Checkout Settings
Once you're finished customizing the checkout flow, you will want to make sure you customize the post-checkout experience.
To do so, select "Receipt" and "Thank-you Message" at the top. The receipt message and thank you page editor on your embeddable form will only affect the receipt message and thank you page connected to the embeddable form. The thank you page will appear within the iFrame when the donor has completed their transaction. The receipt will be emailed to the donor.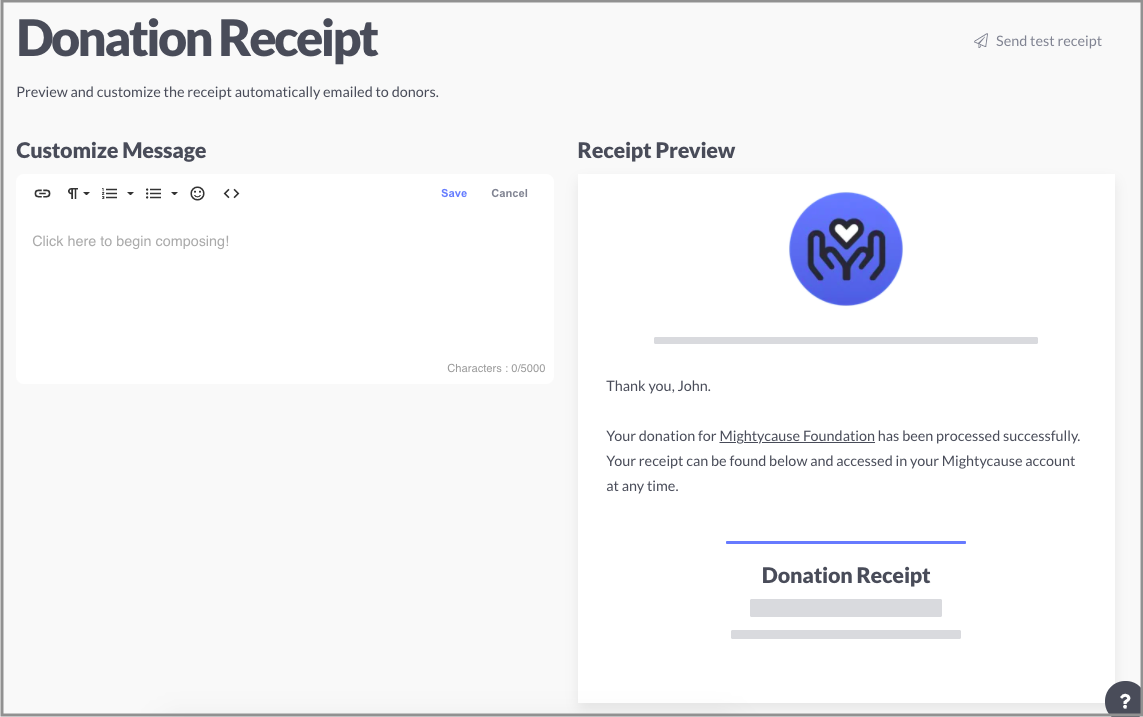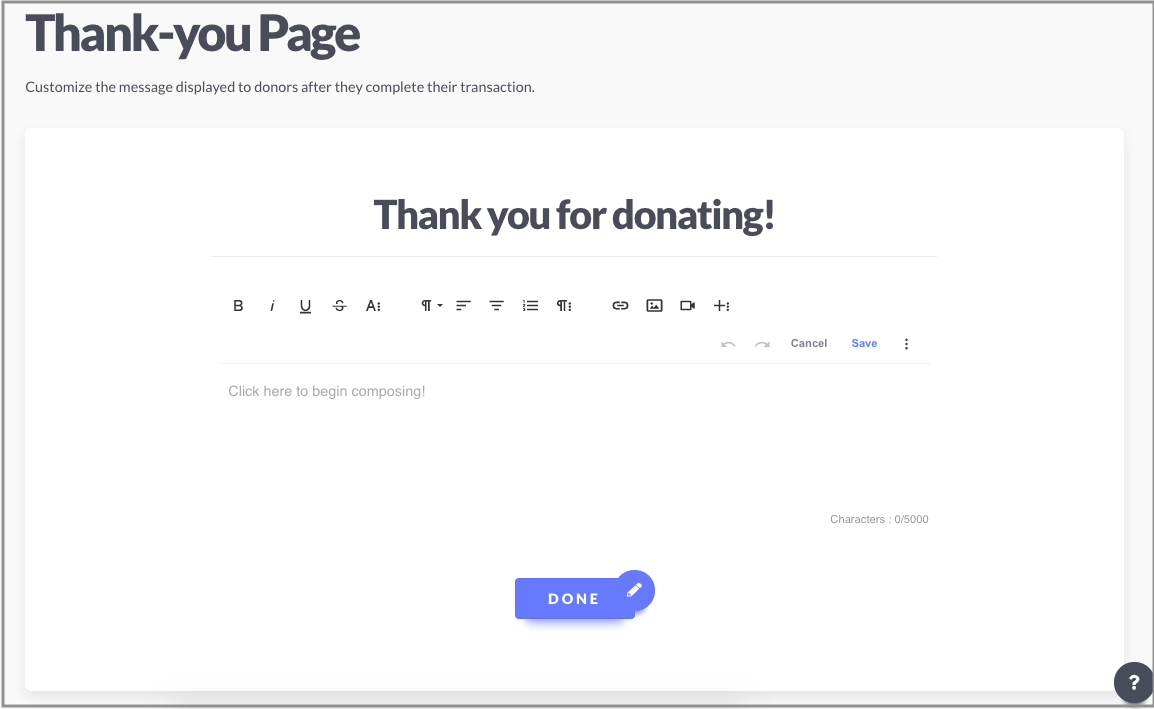 Embedding Donation From
If you would like to embed the donation form directly onto your website, at the top select "Get embed Code" and simply copy the code that is provided for you and paste it on the backend of your website.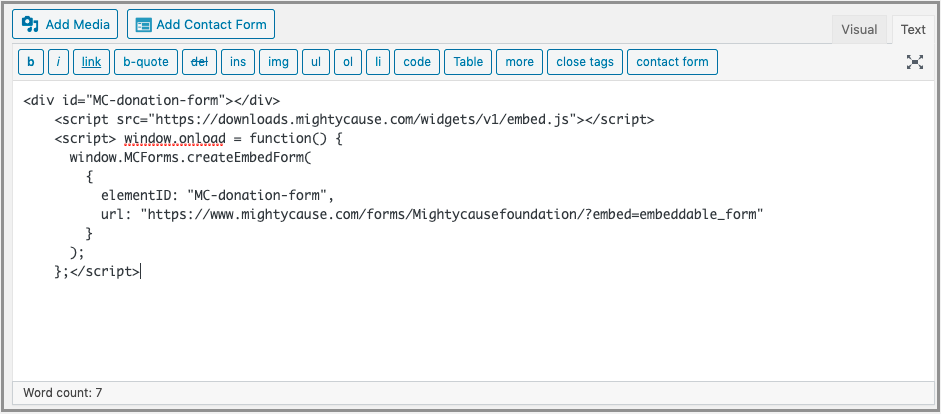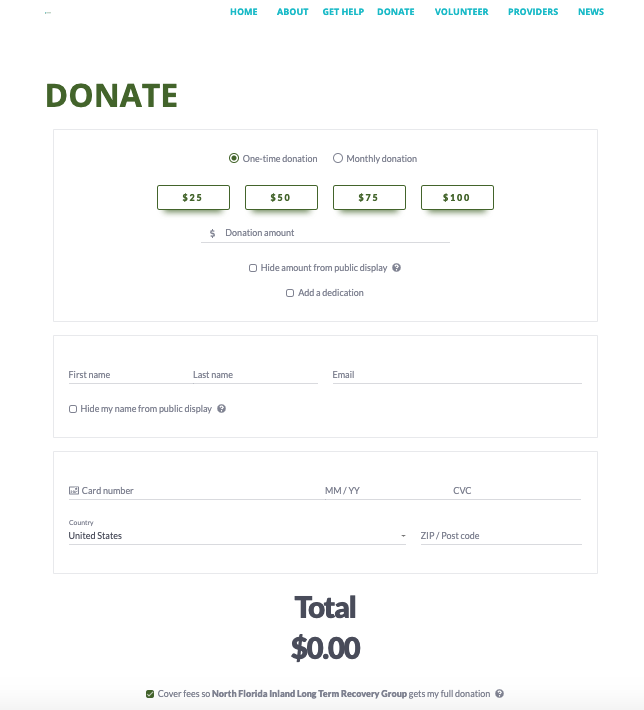 If you have any additional questions about your donation form or donation page, simply contact support@mightycause.com