Text-To-Give Overview
The Advanced Plan allows organizations to utilize text-to-give for campaigns or general fund needs. Text-to-give provides donors the ability to donate directly from a smart device.
To get started, head over to your left-hand dashboard on your organization profile page and select "Campaigns" and then "Text-To-Give"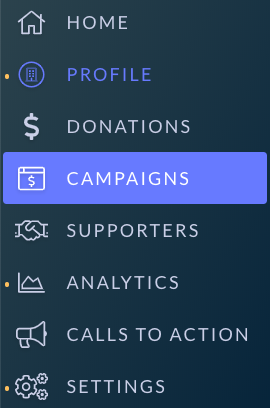 Once on your text-to-give page, you'll want to enter in your keyword under "Create a Keyword."
The "keyword" is what your donors will text to a shortcode (555888) to donate to your nonprofit.
Please note that keywords must be unique, you will not be able to utilize a keyword that another organization has already used.

You can create an evergreen keyword for donations to your nonprofit's organization profile year-round, as well as keywords for campaigns you run throughout the year. There is no limit to the amount of keywords that your organization can use.
Once you have entered your keyword, select the page you want your keyword connected to.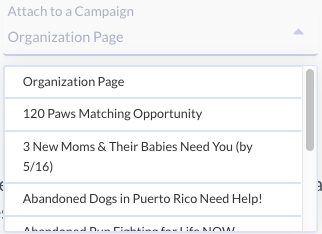 Once you have selected your keyword and campaign, hit "Submit".

After you have submitted your keyword, it will be added to "Your Keywords." This area will provide you a list of all of your active keywords and how many texts have been sent using each one.

Once the donor texts the keyword to the shortcode, they'll receive a response. Then they'll click on their link in the text message to complete their donation in whatever amount they choose. Mightycause sends their donation confirmation and receipt.
As you start receiving donations from your text-to-give, you'll be able to a comprehensive donations report on this page as well:

Text-to-give provides you another avenue and opportunity for donors to donate to your cause.
If you still have any questions, please feel free to reach out to support@mightycause.com