To edit your default donation settings, head to your left-hand side and select "Checkout" > "Donations Form."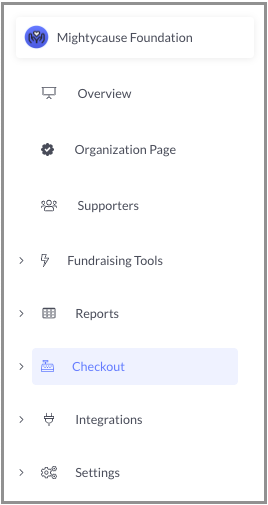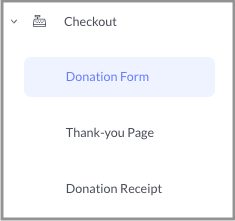 The first tool available on the donation form is your default donation settings. Mightycause will automatically display "One-time donation" and "Monthly Donation" as options to donors on your donation form, "one-time donation" being the default option.

However if your organization would like to change the default option or remove the recurring option, you can do so through the tool icon on the right hand side: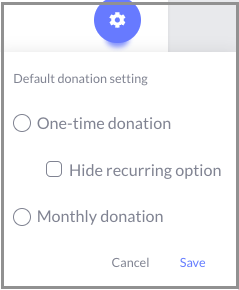 For any changes or updates you make, make sure to select Save!