One of the benefits of using the Mightycause platform is that we handle distributing tax receipts to your donors, allowing you to focus on what's most important.
When a donation transaction is completed, donors will automatically receive an emailed receipt. Within the receipt, organizations have the opportunity to add a customized message.
To add a donation receipt message, head to your left-hand side dashboard and select "Checkout" > "Donation Receipt."

Once within Donation Receipt, you can insert a customized message into the receipt through the Customize Message area. Simply add your message and save!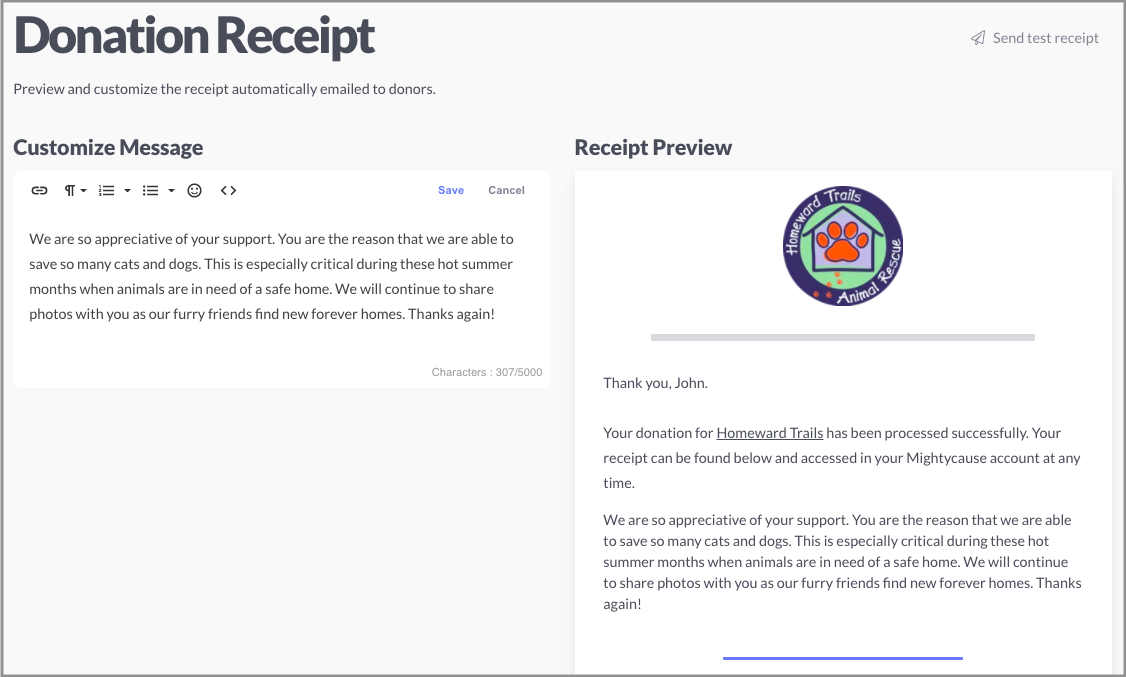 You can preview the receipt your donors receive through the right hand side preview area, or you can send yourself a text receipt by clicking the "Send test receipt" button. (If you have a thank you video, we recommend adding it to your Thank-you page, where it is more likely to be seen by your donors!)