Once you've been approved as an administrator of your Mightycause page, you can add or remove other admins. There is no limit as to how many administrators can be added to your page. To add or remove admins, head to your left-hand side dashboard and select "Settings" > "Admins."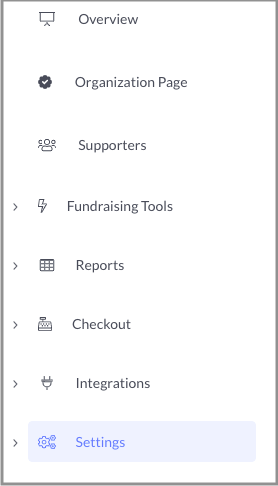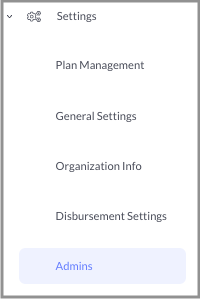 All of your current administrators will be listed here. All administrators have the same administrative control and access.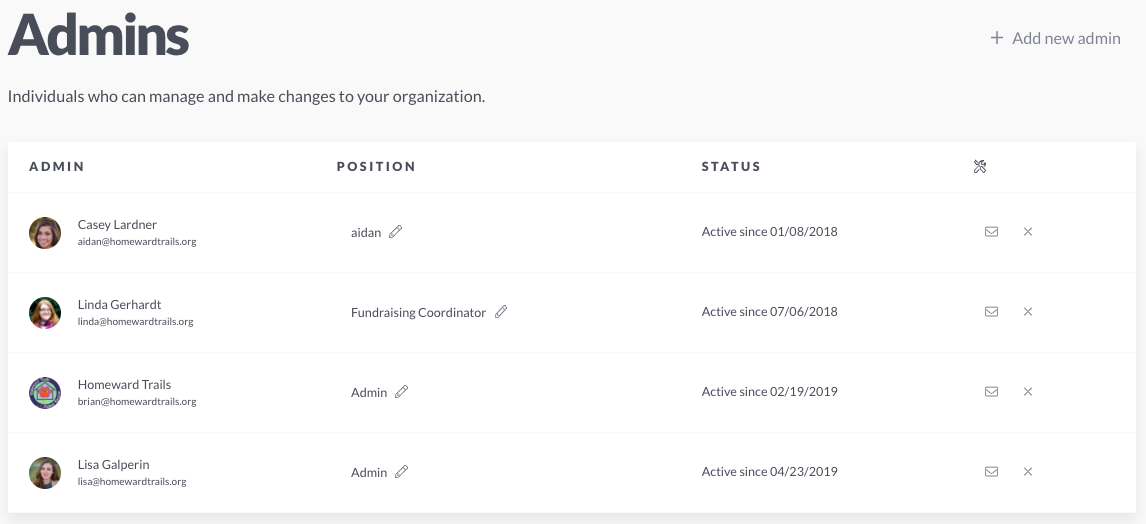 Adding Administrators
To add additional administrators to your page, select "Add New Admin"

If an individual has requested to be an administrator, you can approve or deny their request.

To approve a request, simply select "Approve."
Removing Administrators
If you would to deny a request or delete an administrator, select the grey x found within the Actions column.

Once you select the grey x, you will be asked to confirm that you want to remove the individual.

Managing Administrators
If an administrator needs to edit the position listed, you can do so by selecting the pencil icon next to the position title: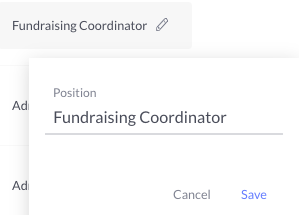 If the name associated to an administrator needs to be edited, only the individual that has access to that user account/login can do so. If you are looking to edit your own name, select your user icon next to your name:

This will take you to your User Account. At the top of your User Account, select "Public Profile." Once within "Public Profile" and head to "Display Name" to enter your new name. Once you have entered your new name, it will be saved automatically.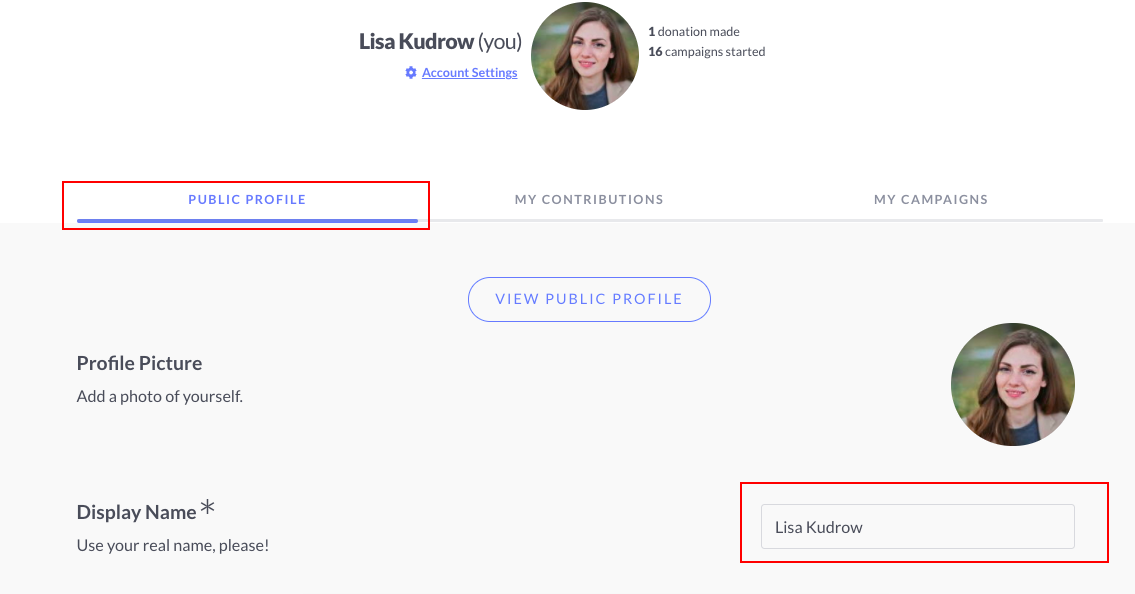 Have Questions?
If you have any questions about the features on your Mightycause organization profile page or would like help making it as amazing at it can possibly be, contact us here.