If you are looking to update your organization profile information, legal name, or legal mailing address you will want to head to your left-hand side dashboard and select "Settings" > "Organization Info."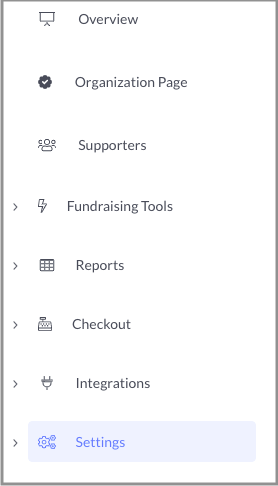 Organization Profile Information
"Organization Profile Information" refers to the organization information provided to donors at the bottom of your organization page: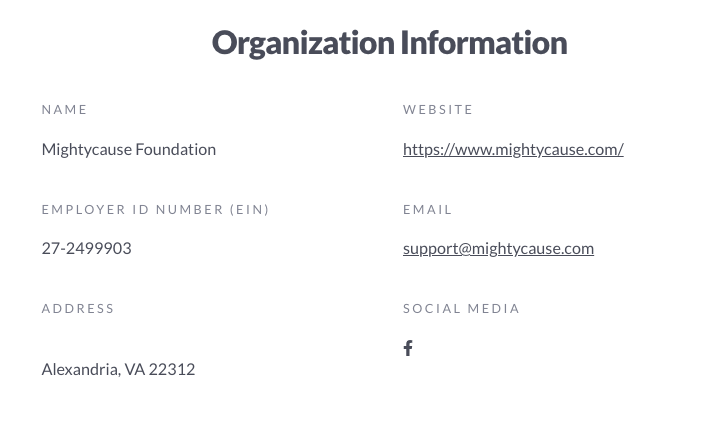 You can update the organization information displayed on your organization profile under the "Organization Profile Information" section. Most of the options available in the Organization Profile Information section is optional so you can pick and choose what to fill out or profile. Once you make a change, make sure to select 'Save' at the bottom of the page.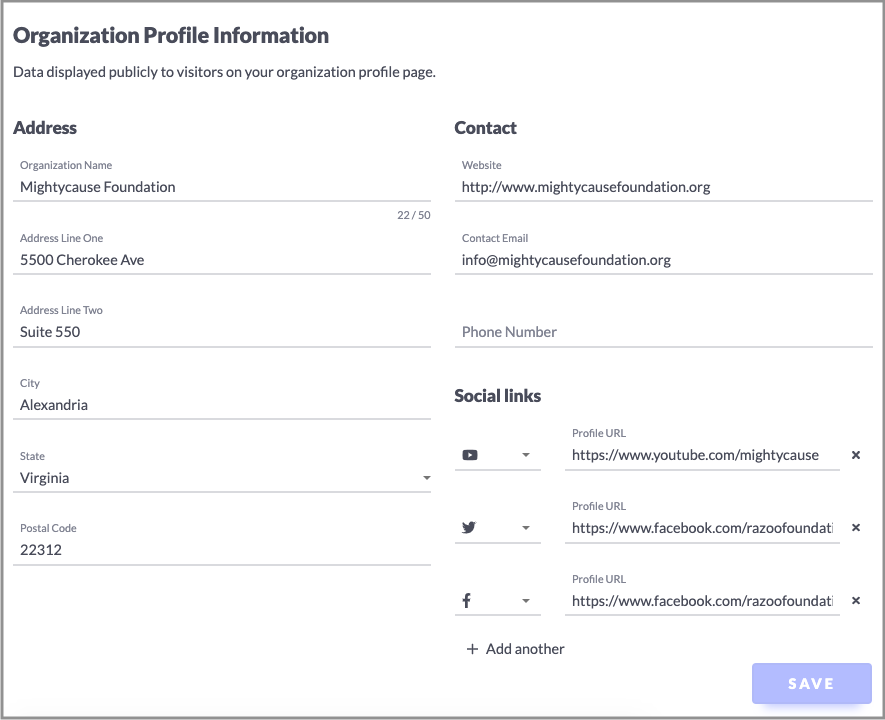 Legal Name
The legal name refers to the organization name that is shown on the donor tax-receipt for your organization. The legal name can differ from your DBA/display name. Please note, if you are looking to update your DBA then please head to your organization page to edit your display name. The legal name should match the legal organization name associated with your EIN.
If you need to update your legal name, underneath "Enter a new name" enter the updated legal name. You will need to provide a IRS or State Attorney General documentation approving the request for a name change or DBA. The documentation should include both the old and new legal names of the entity. Once you have added your documentation, this information will be sent to our team to review and either approve, decline, or request for more information/documentation.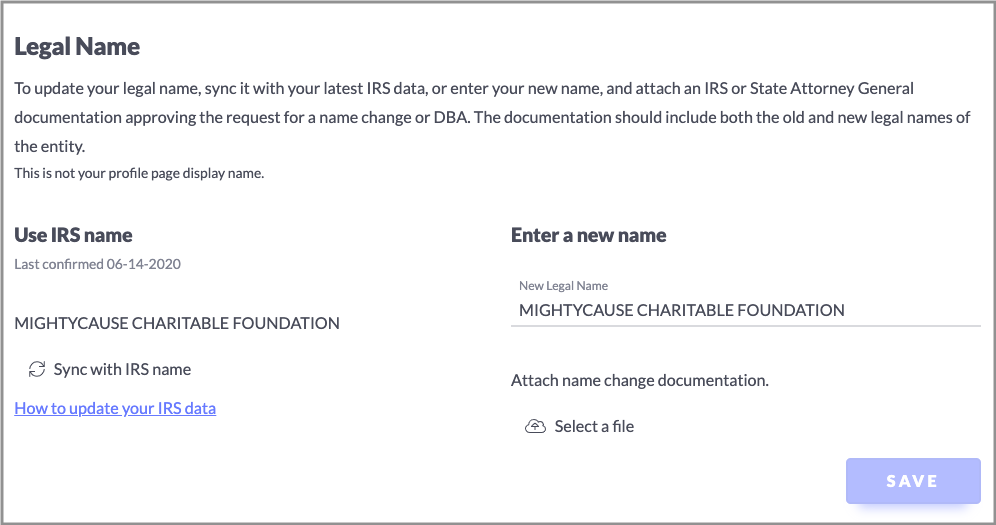 For a faster way to update your name, if your legal name is correctly populated within the IRS database but is not updated in our system, you can also choose to "Sync with IRS name."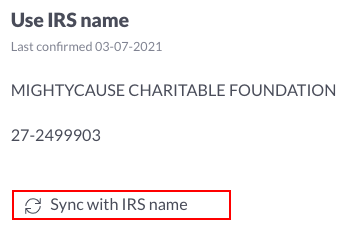 This will automatically update your legal name to match what is within the IRS database.
Legal Mailing Address
The legal mailing address refers to the address that is shown on the donor tax-receipt and the legal mailing address will be used for check disbursements.
Once you are in "Organization Info" scroll down until you see your mailing address and "Legal Mailing Address."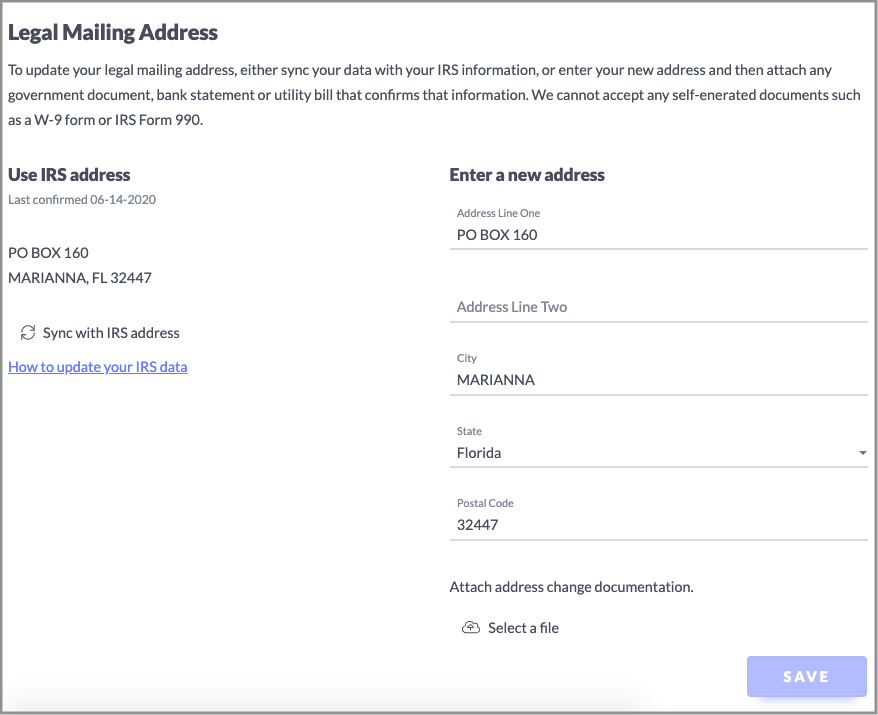 If you need to update your legal mailing address, underneath "Enter a new Address" enter the new mailing address. You will need to upload a verification document, which can be any federal or state document (sales/tax certificate), bank statement or utility bill, and must clearly list your organization's name as it is listed with the IRS and updated address. The documentation cannot be manually-filled in or generated by your organization (ex. no W-9s or donor statements).
Once you select "Save" your request will be reviewed by the Mightycause team.
If your address is already updated with the IRS, you can also utilize the "Sync with IRS address" tool to immediately update your legal address.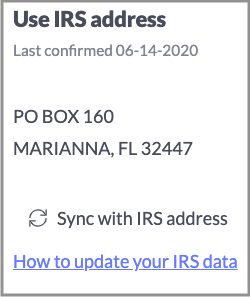 Have Questions?
If you have any questions about the features on your Mightycause organization profile page or would like help making it as amazing at it can possibly be, contact us here.